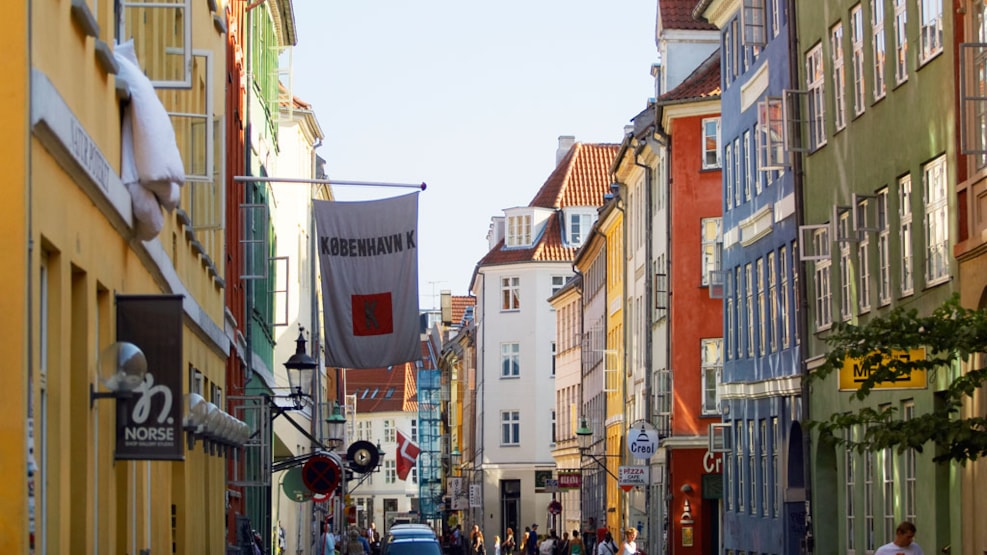 Latin Quarter
Streetwear and stockings
The Latin Quarter, comprising the Studiestræde, Larsbjørnsstræde, Teglgårdsstræde, and Skt. Pedersstræde streets, is a fabulous place with lots of funky shops and small relaxed cafés and eateries.
If you are big on street wear pop in at: Paragraff 291-2, located at 14-16, Vestergade or Drop Dead, 16, Larsbjørnsstræde. Alternative and colorful clothing you find at True Colors in Larsbjørnsstræde 19 and stockings in all patterns at Sneaky Fox in no 15.
Second-hand and comics
If it is second-hand clothing you are looking for, try: København K, located at 32, Studiestræde and 4, Teglgårdsstræde. The two shops offer a huge selection of second-hand fashion. Carmen & Fantasio, 11, Larsbjørnsstræde, and Røde Kors, 2, Vestergade, are definitely also worth a visit. For vintage dresses don't miss FN92 in the basement of Larsbjørnsstræde 6.
Check out the Fantask shops if you're into comic strips, science fiction, or role playing games.
At 18, Skt. Pedersstræde, you'll find Copenhagen's best selection of comic strips. At 35, Skankt Pedersstræde, you can pick and choose from a vast array of role play accessories, games, and figures.
Need a break?
They have great takeaway food at Eat Me, 22, Larsbjørnsstræde, and there are plenty of stoops in the neighbourhood, ideal for lunching and people watching.
You could also grab one of the delicate sandwiches from Local, 7, Larsbjørnsstræde.
At The Living Room, 17, Larsbjørnsstræde, they have comfy chill-out cushions in the basement. Round the corner in Studiestræde you get magnificent coffee at Ricos in no 26.