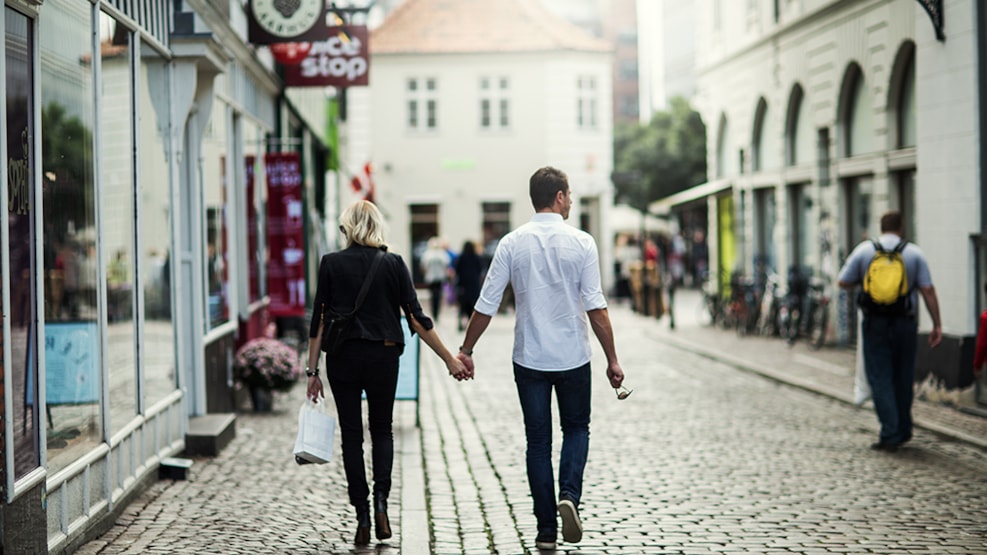 The Latin Quarter
The Latin Quarter is the oldest and one of the most charming quarters in Aarhus. It appeared between the late 14th century after the city had been given permission to demolish the old Viking fortifications.
Unique café and shopping atmosphere
In the Latin Quarter you find a vibrant atmosphere. The cafés are filled with people, the streets are narrow and cobblestoned, all providing the perfect setting for the small, chic shops selling one-off items in the area.
Cosy cafés and restaurants
When it is time to rest your feet and to get a cup of coffee, the Latin Quarter has a range of cosy cafés and coffee shops. Finish the day by dining in one of the city's many exciting restaurants.
Historical names
The streets have historical names such as Klostergade (Convent St), Volden (The Rampart) and Borggade (Castle St) – and in the centre of the quarter lies the Pustervig Torv square as a small and cosy oasis, perfect for a break.
You can find the Latin Quater by the Cathedral in the center of Aarhus.
See what others are sharing on Instagram