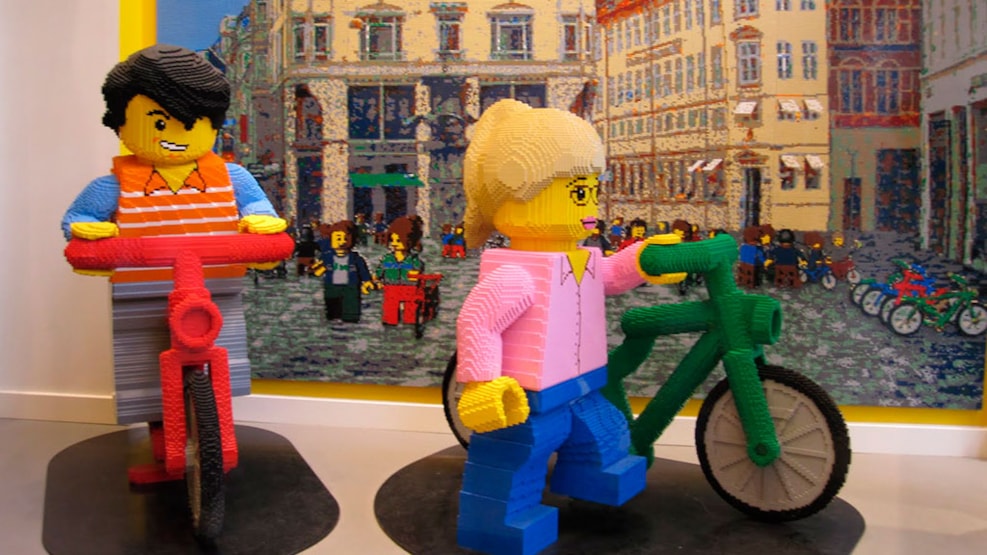 LEGO Store
The LEGO Group, one of the world's best-known Danish toy manufacturers opened a flagship LEGO Store in the centre of Copenhagen in December 2010.
Find exclusive LEGO sets LEGO flagship stores are larger than average and carry a wide range of products, including exclusive and difficult to find sets that are not available elsewhere.
Thus you will also find a full selection of classic LEGO products and branded merchandise for all ages.
In the store you can see the new award-winning LEGO Games, Harry Potter-themed sets, the best-selling CREATOR and CITY lines, and LEGO DUPLO sets for pre-school children.
A store with room for playing The LEGO Store is situated at Vimmelskaftet 37, on the famous pedestrian street Strøget. It is arranged in three main areas:
The "Pick-A-Brick Wall", offers the option to choose and purchase in bulk specific LEGO bricks and elements in a variety of colours and shapes.
The "Living Room", an interactive play area in the centre of the store, gives you and your kids a chance to build and create with LEGO products, view out of the box displays or just take a break from shopping.
Finally, a "Brand Ribbon" runs the circumference of the store, featuring LEGO model displays, company history and fun facts to entertain guests. The Brand Ribbon has been created by LEGO fans in Denmark who have put together displays that represent Copenhagen.
The LEGO Group is a privately held, family-owned company, based in Billund, Denmark. It was founded in 1932 and today LEGO products can be purchased in more than 130 countries.