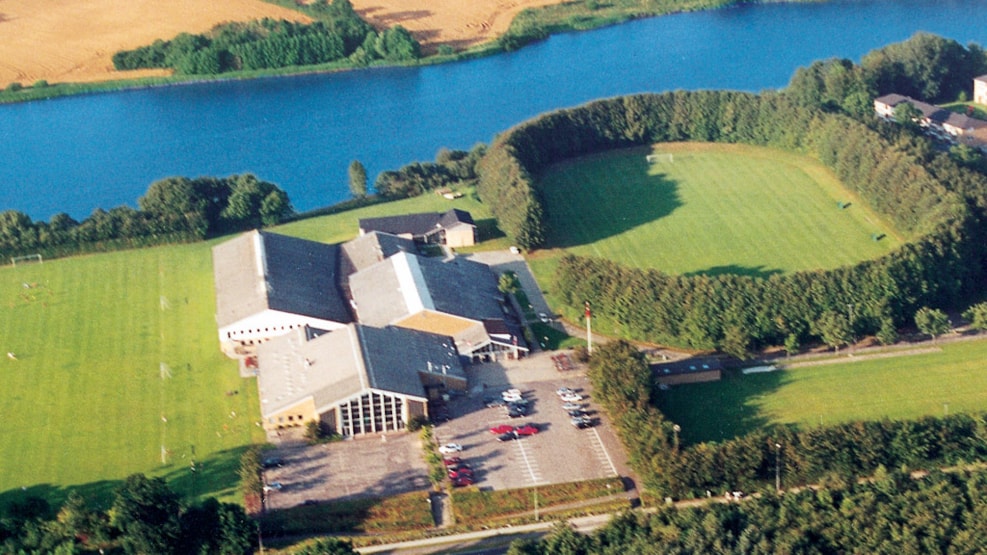 Lejrskolen Nord-Als Idrætscenter
Nord-Als Sports Centre is the ideal venue for camp school accommodation, whether your destination is Nature with forest, lake and beach, the history of Sønderborg Castle, Dybbøl Banke, the Hjortspring Boat, or science and technology at Universe which lies just 3 km away.

All the above destinations are close to Nord-Als Sports Centre.

You also have the possibility to enjoy sports of all sorts at the Sports Centre, or play golf at Nordborg Golf Club´s 18-hole course, or minigolf within walking distance.