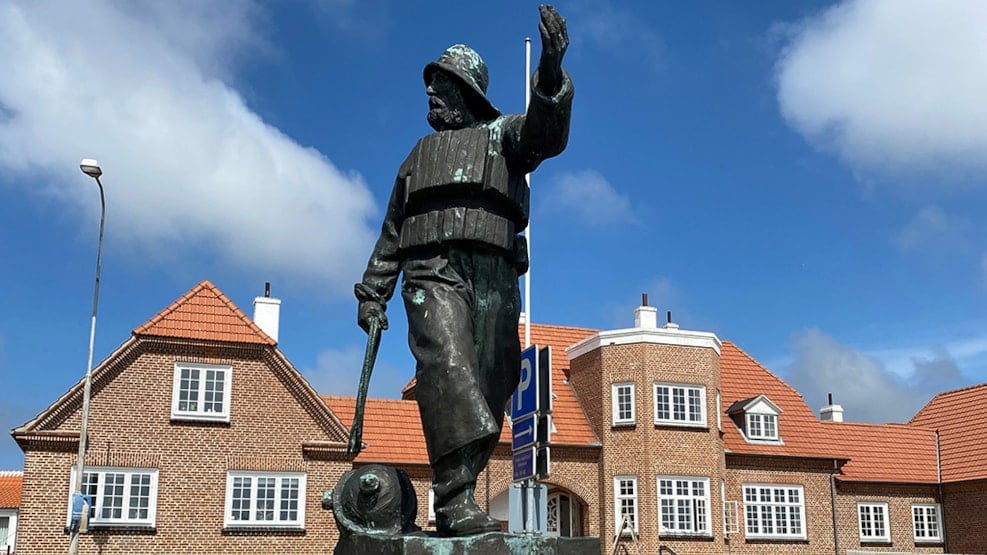 The lifeboatman and fisherman at Skagen Harbor
At the harbour in Skagen is this statue of a lifeboatman and fisherman.

The statue was made by sculptor Anne Marie Carl Nielsen, wife of composer Carl Nielsen, and was revealed in connection with Skagen Harbour's 25th anniversary in 1932.

In fact, the artist's model was a genuine Hanstholm fisherman!