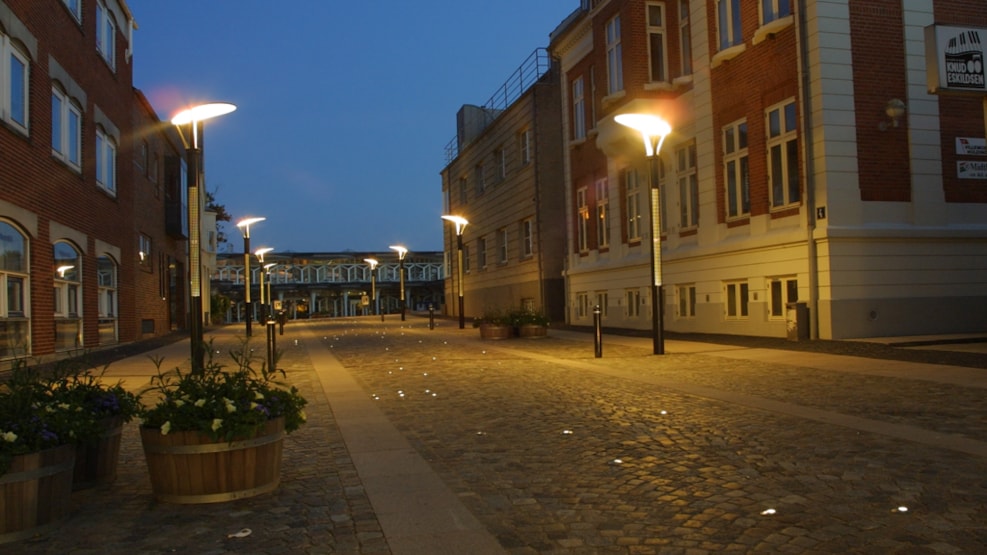 Light sculpture Scattering of Stars on Torvegade in Esbjerg
The light sculptureScattering of Stars consists of 288 light points laid down in the paving in Torvegade on the stretch from Torvet towards Musikhuset Esbjerg.
The Scattering of Stars is an artistic representation of a part of the night sky that was visible over Torvegade in Esbjerg on 1 January 2000, at midnight.

Most of the stars have white lights. The constellation are indicated by pale yellow light. The Milky Way can be seen at three points, picked out in a pale bluish light.