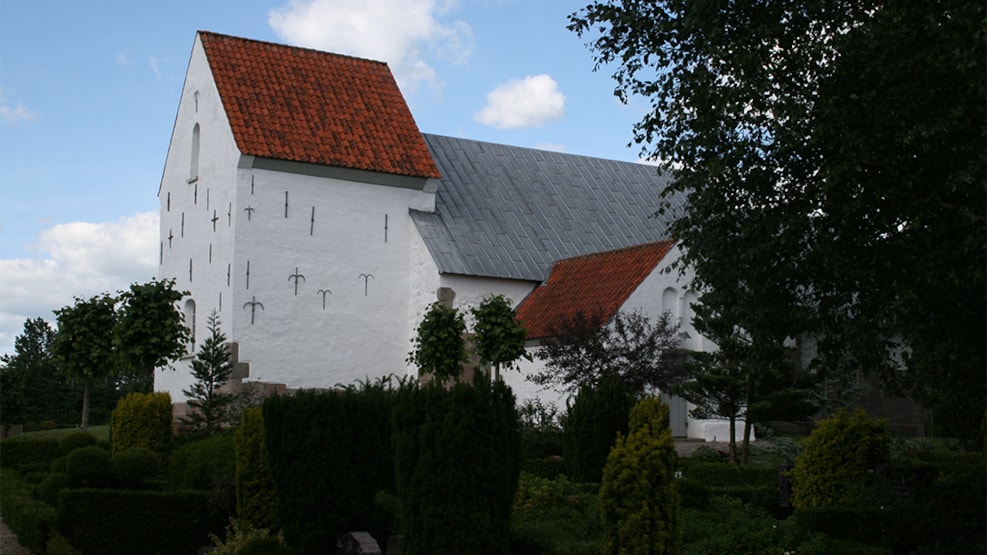 Lindknud Church
Lindknud Church: The church was built in the 13th Century using granite ashlar and boulders from the field.
During restoration works in the 1960s the altarpiece and the pulpit were given their original colours from approximately 1790.
Several parts of the earlier furniture have been moved to the museum "Koldinghus" in Kolding.