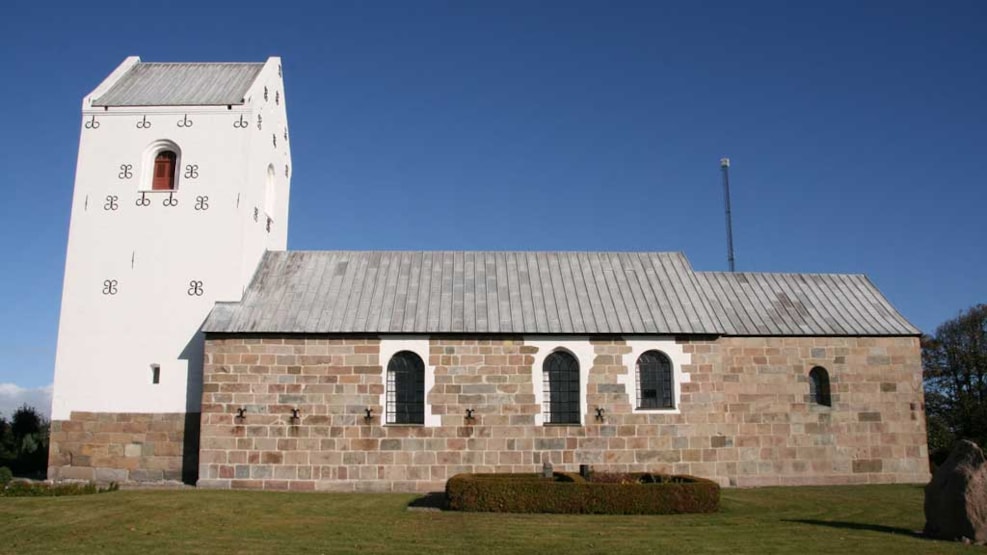 Løgsted Church
South of Løgstør in the village of Raunstrup you find the church of Løgsted, which was the parish church of Løgstør until 1893.

At the western entrance to the graveyard you see a big stonebuilt holy well - the Well of St. John. Unfortunately, the well has dried out.

The altarpiece is an image of Christ painted by F.L. Storch.

General opening hours: You are welcome to contact the sexton.