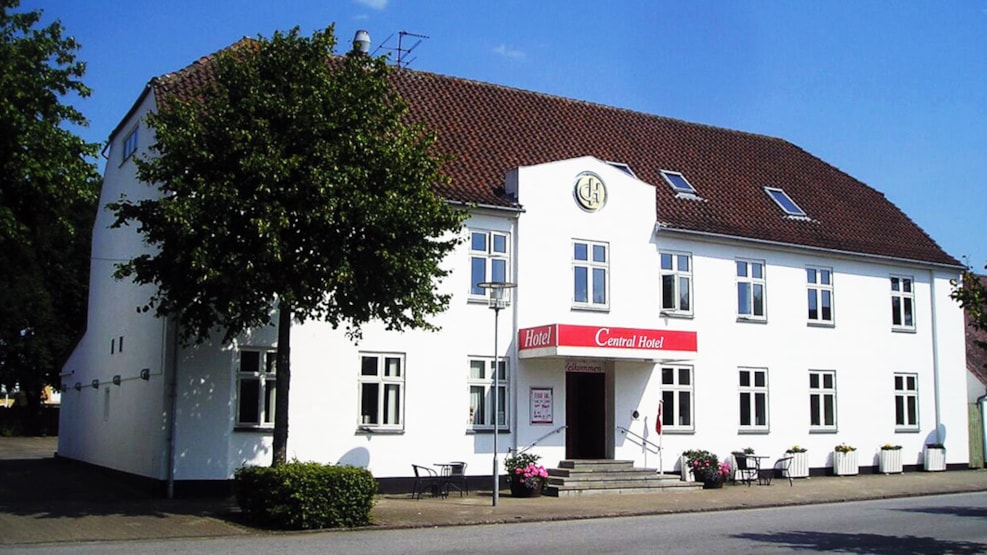 Løgumkloster Central Hotel
Løgumkloster Central Hotel was built in 1863 and has always functioned as such. The hotel is located in the city center with large green areas bordered by cobblestone streets with low brick-covered terraced and gabled houses. In the years that the hotel has existed, many changes and renovations have been made, most recently in 2008. Løgumkloster Central Hotel appears today with bright and friendly rooms.
We offer all kinds of parties, coffee parties, meetings and courses, with seating for 300 people. We have 3 function rooms of different sizes and an a la carte restaurant.
Our kitchen prepares both the traditional Danish dishes as well as new exciting dishes. In our a la carte restaurant, we can always offer juicy and tender steaks as well as a large fresh salad bar. See our website for more information about our menu card.