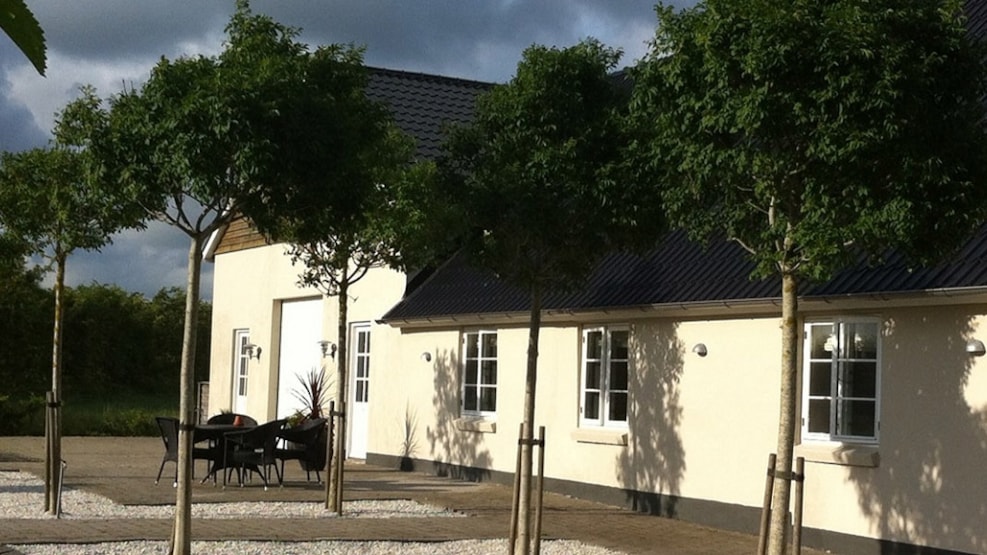 Lykkebjerg Bed & Breakfast
Spend the night in quiet and scenic surroundings on the old disused country estate, which now forms the framework for Lykkebjerg Bed & Breakfast. The prices for accommodation are affordable and it is also possible to buy breakfast. If you want to experience a little city life, the Port of Esbjerg is approx.

half an hour drive from the place and Varde Centrum about 7 minutes.
At Lykkebjerg Bed & Breakfast you can get cheap accommodation in quiet and lovely surroundings, near Esbjerg and Varde.
The B&B is only a half hour drive from the Port of Esbjerg and about 7 minutes from Varde Centrum.
Lykkebjerg Bed & Breakfast is furnished in a disused country house in scenic surroundings in Sig near Varde.
Single room: DKK 275.
Double room: DKK 400-450.
Extra bed: DKK 150.
Cot: NOK 60.
Breakfast per person: DKK 40.
(Prices above are indicative)