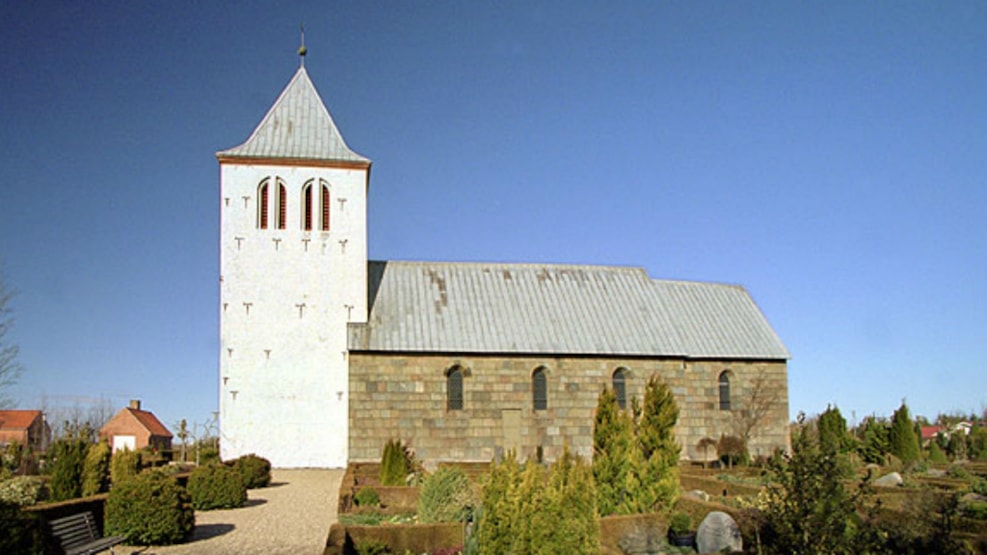 Måbjerg Church
The church of Maabjerg is from about 1200 (the tower and the porch from the 17th century).
On the outside northern wall of the nave an ashlar of a male figure is inserted.
A holy-water stoup is built into the porch. The baptismal font is of granite. In 1989 the church got four reliefs illustrating the major Church festivals Christmas, Easter, and Whitsuntide, done by Paul Hoffmeister.

In 1996 the church was restored under the surveillance of Bodil Kaalund.
An account of the history of Maabjerg can be found in the porch.