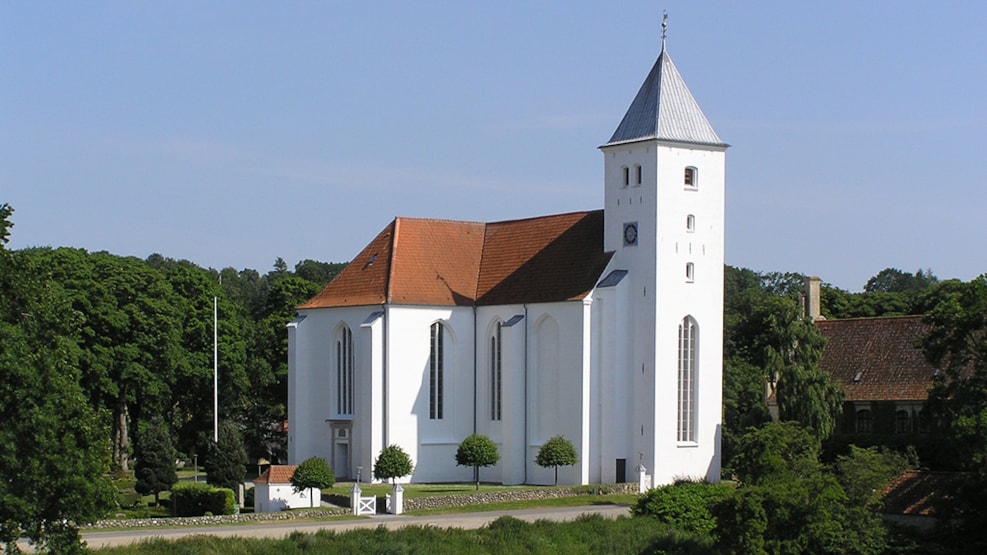 Mariager Church
Mariager Abbey church was built in connection with the Bridgettine abbey in the last half of the 15th century and as a house of worship towers above the other buildings.

Today the remnants of the abbey have been converted into a registry office and may only be viewed from the outside. (The reconstruction of the abbey and the original church is kept at Mariager Museum).

After the Reformation, the Abbey was used as a kind of charitable institution for the unmarried daughters of the nobility up until 1588, when the estate was transformed into farm buildings. At the same time the church was handed over to Mariager as a parish church. The small parish was unable to pay for the upkeep of the huge building although it received financial support from the rest of Jutland several times and it gradually fell into disrepair in the following 100 years.

In 1788-89 the four eastern church wings were demolished and after that it took on the form of a cruciform church. Inside the church door to the left, a painted escutcheon and inscription of a benefactor to the abbey can be seen. Many noble families have had burial places in the church but here we shall only mention Otto Krumpen from Trudsholm leader of the campaign against the Swedes in 1520.

The tombstones of the Lord High Constable and his two wives together with clergyman Stygge Krumpen were removed from the walls and laid into the floor. Stygge Krumpen was the last Catholic bishop of Boerglum.

A memorial tablet to the last abbess and virgin is placed in the south wing. In the tower a small museum houses wooden sculpture: The suffering christ and the grave of christ.

The inside has been completely renovated 1994-1995.