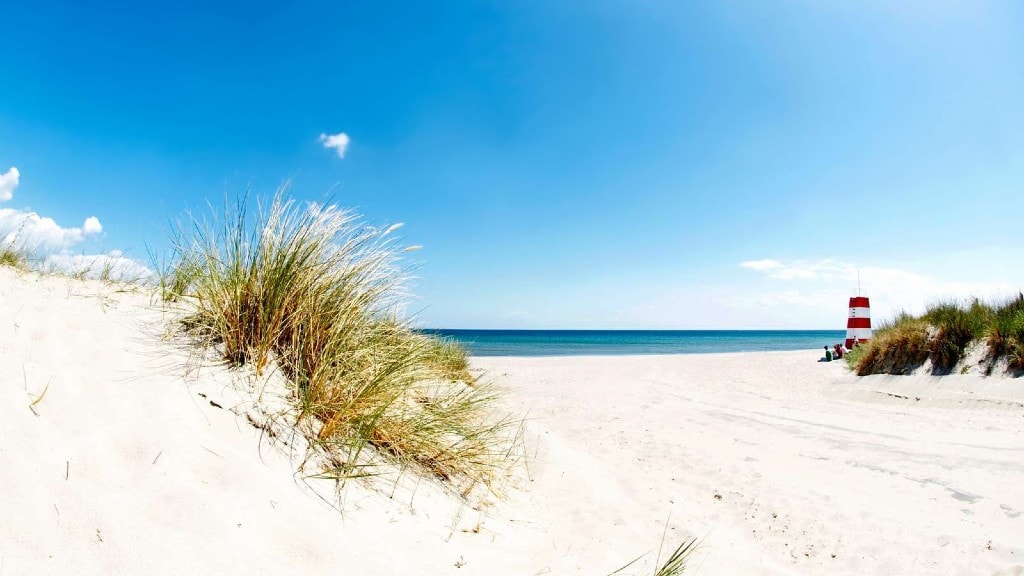 Marielyst Beach
Marielyst Strand is a child-friendly beach with shallow, calm water and several sandbanks.  Picturesque beach, where you can build sandcastles and collect shells. Moreover, there are cliffs, which afford excellent shelter.

The lifeguard tower is open every day 11.00-19.00 from 30/6 to 23/8.
The lifeguards deploy the following coloured flags:
- Half red, half yellow: Recommended bathing area patrolled by a lifeguard.
- Yellow: Exercise due caution.
- Red: Danger, unsafe for bathing!