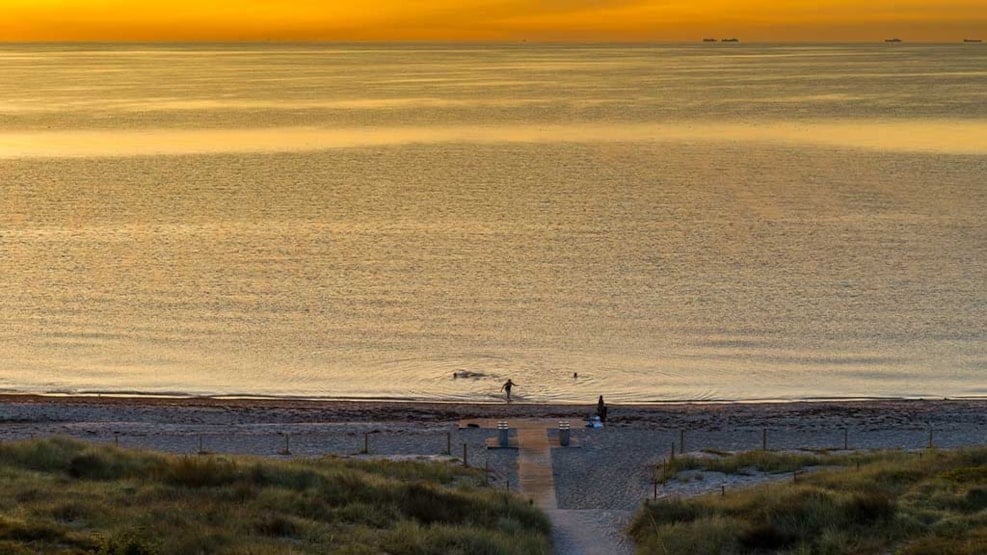 Marielyst Beach
Take the family to one of Denmark's best beaches and get an experience in the most beautiful holiday town, Marielyst.
Experiences on the beach all year round
Along Marielyst's beautiful, white sandy beach and by the wild dunes there are good bathing opportunities, both for summer and winter bathers. The day at the beach can be spent with pure relaxation in the sun, fun games and not least on building a beautiful sand castle. Since the water is shallow and calm, the smallest of the family can easily and without worry splash around the water's edge in the summer.
The beach at Marielyst is a lovely place to spend the day all year round. On the dig, which stretches along the dunes and the beach, there are good opportunities for nice walks or bike rides. Along the pit there are several benches, which provide good opportunity to sit down and enjoy the view of the glittering blue water.
The town by the beach
Not far from the beach is the center of the holiday village, where the family can compete in mini golf after a pleasant day at the beach. On the square in Marielyst there is a large selection of ice cream shops, restaurants, cafes and shops.
The area around Marielyst offers a wealth of experiences and activities. Lacking the beach holiday a little action, Surfcenter Falster offers courses and lessons in SUP (Stand up paddle), kite and windsurfing. While Marielyst Gokart & Paintball Center has a wealth of fun activities for both children and adults. At Golf & Fun Park, the whole family can spend many hours competing in the many different rides and courses.