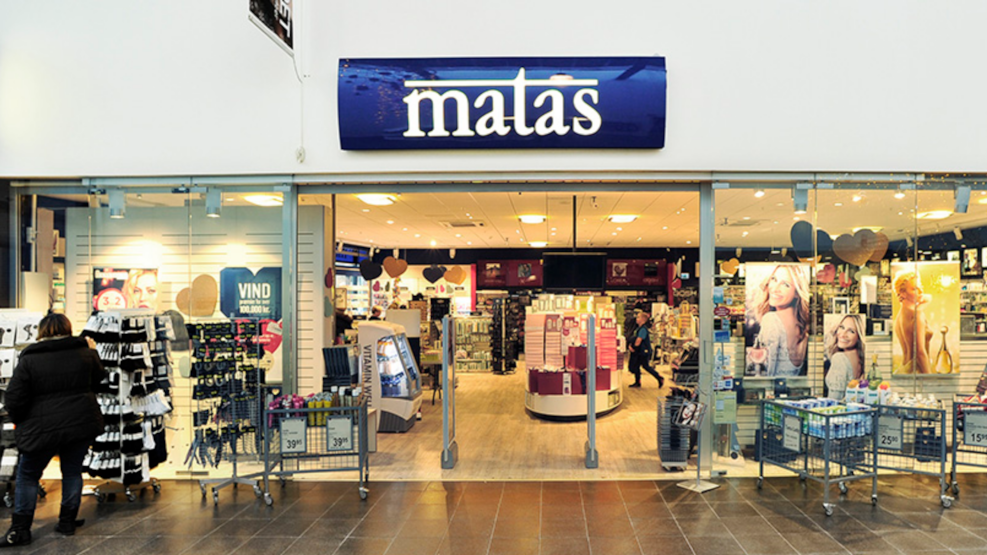 Matas Svendborg Bycenter
At Matas you will find a large selection of products and brands that we all love. Matas has everything in perfume, cosmetics, makeup, personal care, hair products, health, natural and over-the-counter medicine.
The sweet staff is always ready with good advice and guidance, so you get the right products at home to stand on the bathroom shelf.
Matas is extremely active in the efforts to protect the environment and uses significant resources in the field. Thus, Matas is the only retail chain that on its own initiative collects and recycles packaging from all products purchased in the chain's stores, just as Matas Miljøfond to a significant extent establishes green playgrounds in day care institutions. The mission is: "We want to help our customers feel good, look good and be in a good mood - for reasonable money."
It was in 1949 or approx. around that the first Matas slammed the doors open. Since 1967, Matas has been known for its strip design, which is still at the forefront of quality, health and the environment.