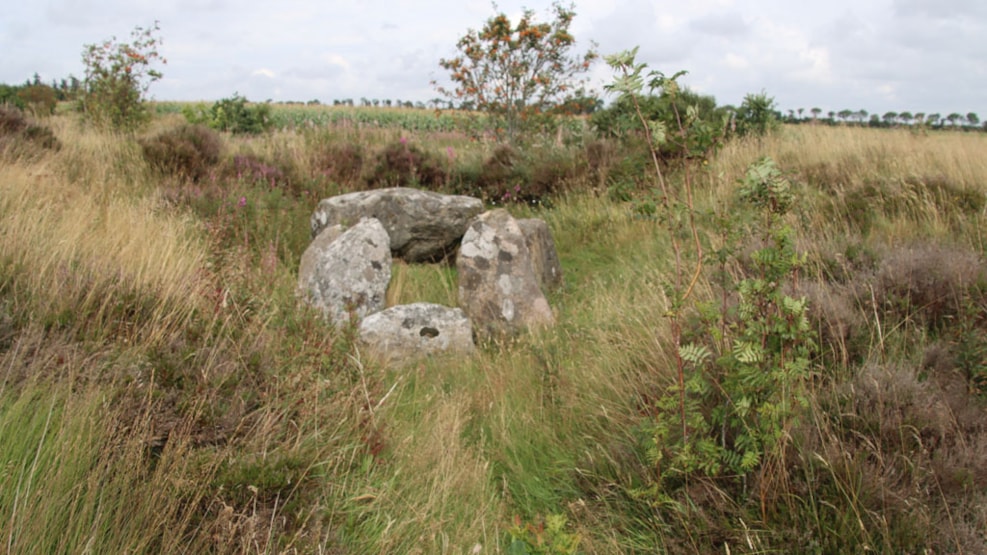 Megalitanlægget in Ølstrup
Stone cists, dolmen and cairn…

The megalith culture is tied to the large stone cists, dolmen and cairns from the early Stone Age. The installation comprises to long barrows of which the southern is 58 metre long and has three burial chambers. The northern is 32 metres long and had only one, strongly ruined chamber. Here is also another mound of 45 metres which contained several graves. By the excavation in 1935 two flint axes, one arrow, 342 pieces of amber and hatchet were found. You find Ølstrup 15 km east of Ringkøbing.