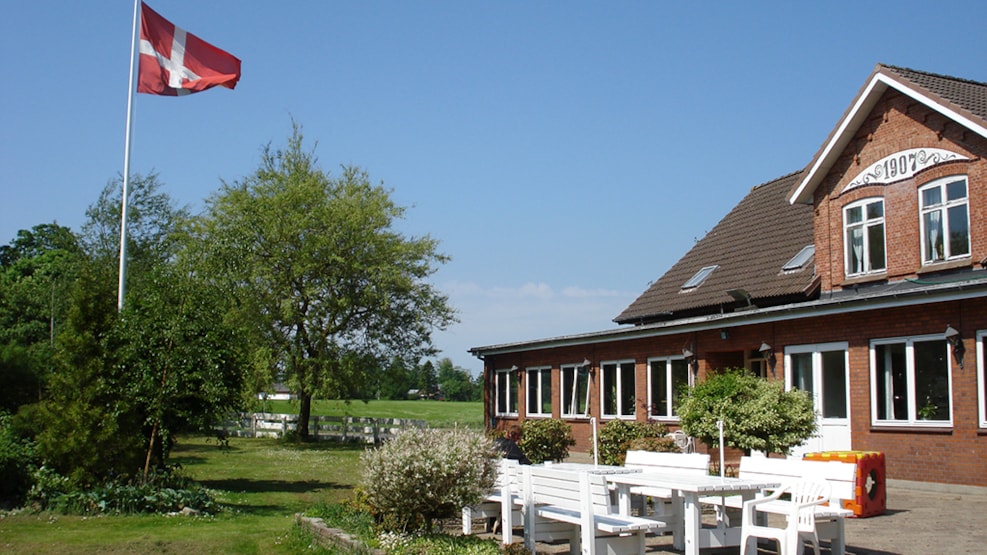 Mikkelborg Kro, Bed and Breakfast
Mikkelborg Kro (inn) offers bed and breakfast accommodation in 7 double and 2 single rooms. All rooms have private bath/toilet and are located in a separate building with shared lounge. Rates include bed linen, towels and cleaning upon departure. During breakfast you can purchase a lunch box for the day's trip.
Mikkelborg Kro is surrounded by a large garden and is located right next to the woods of Skodborg close to the Ancient Road. The lakes and beech woods at Jels are only a short trip away. In Jels, you will find a golf course, an angling lake and good hiking routes.
Rates:
Double room for max. two overnight guests.
Per night DKK 500
Double room for max. two overnight guests incl. breakfast.
Per night DKK 680
Double room for one overnight guest.
Per night DKK 380
Double room for one overnight guest incl. breakfast.
Per night DKK 470
3-person room for max. three overnight guests.
Per night DKK 750
3-person room for max. three overnight guests incl. breakfast.
Per night DKK 1,020
Single room per overnight stay: DKK 290
Single incl. breakfast per overnight stay: DKK 380
Distance
Hiking route The Ancient Road Hærvejen 1,5 km
Cycling route The Ancient Road Hærvejen 1 km