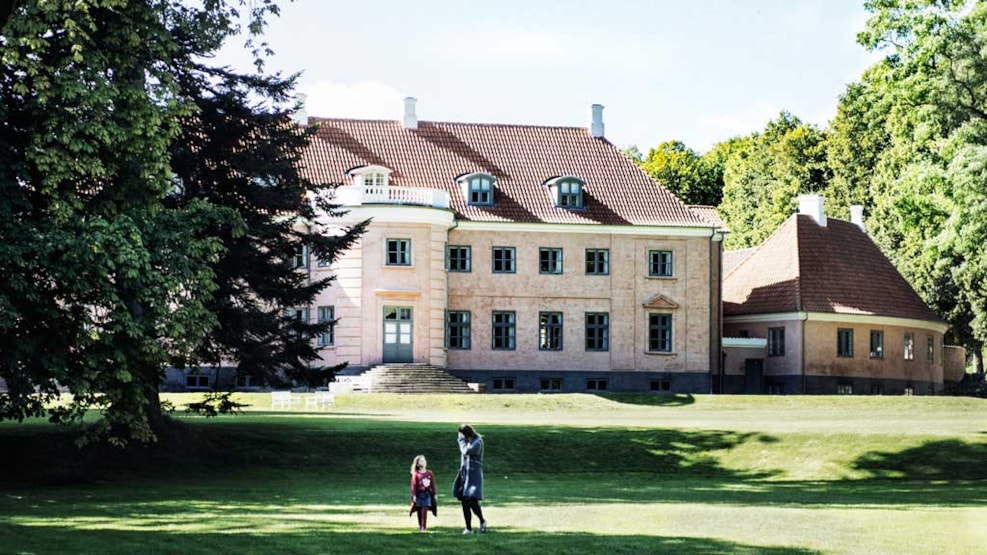 Moesgaard
The main building of Moesgaard was build in neo-classicistic style and was finished in 1778. The building owner was Baron Gyldenkrone. Today the mainbuilding is owned by Aarhus University and is used as work-room by the archaeologists and ethnographers.
The history of Moesgaard
1778 : The mainbuilding finished
1822 : Moesgaard is bought by the Danish state
1838 : Moesgaard is bought by T.C.Dahl and Moeller
1964-70: Moesgaard restored. New buildings The farm buildings hold offices and a laboratory for the restoration.