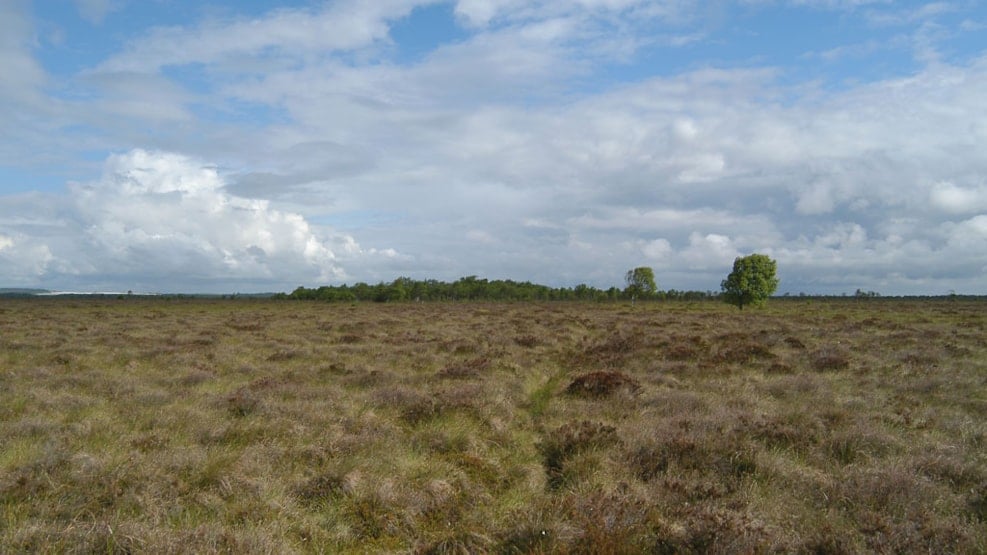 The Moors of Himmerland
The Moors of Himmerland represent Danish nature at its core. The moor covers Vindblæs Moor, Oudrup Moor, Kyø Valleys and Lundy & Ajstrup Moor. The 1,300 hectare area is under environmental preservation.
The moors are what is left of a giant moorland that, until the 1800s, covered most of western Himmerland, from Limfjorden to Rold Forest. A large part of the area is now preserved, where an almost 20 kilometer long hiking trail guides you through a unique, wild nature.
Nature, wildlife, and traces of the past
The Moors of Himmerland is located in old sand dunes, which gives the landscape a peculiar look that combines sand and heather. The moors are cut through the middle by the Bruså valley, which lies across the heather-filled sand dunes like a lush, green belt.
Sand drift
The sandy moraine hills where the Moors of Himmerland are located have been struck by sand drift several times. A dry and windy climate plausibly started the first drift more than 12,000 years ago, right after the ice age. Similar occurrences are thought to have taken place during the Iron Age and the Middle Ages.
Traces of Culture
Today, the Moors of Himmerland are a deserted, uninhabitable natural area, but when you look a but closer, you can see traces of culture in the form of burial mounds and ancient fields, telling us that the area was once inhabited and cultivated.