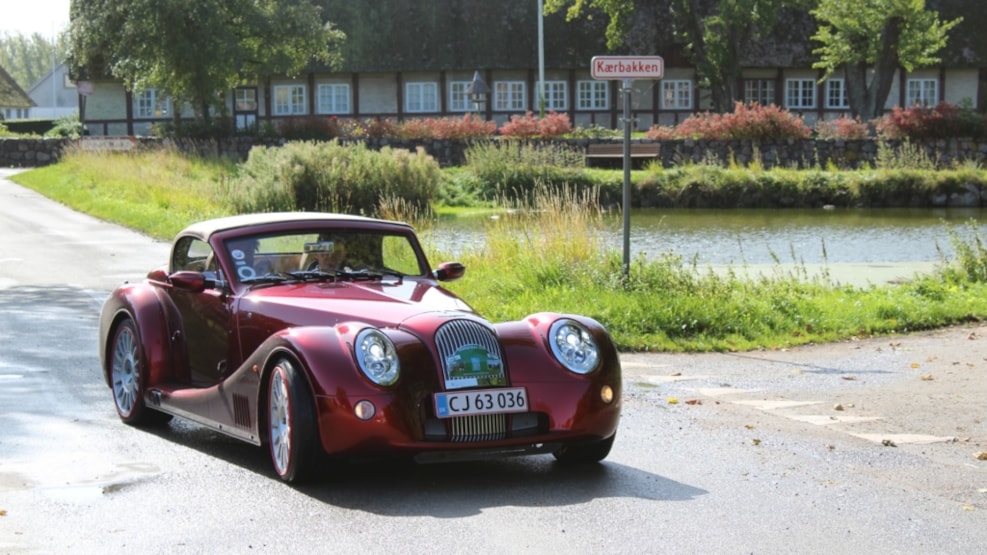 With Morgan at the hub of it, Samsø
Easily accessible from both Jutland and Zealand, cheap ferry tickets most of the year, exciting places to visit for those with tech / engineering interests and lovely accommodation and dining. This is part of the explanation as to why more and more car, moped and motorcycle clubs arrange gatherings on Samsø.
East, west, the middle is best!
"In 2019 alone, we have been visited by Cadillac, Isetta, Nimbus, Packard, Landrover, Puch Maxi, Yamaha and a club for mixed vintage cars. And these are just the ones I've shown around here at the museum," says Preben Bograd, who owns The Morgan Garage in Besser and is the president of Morgan Club Denmark.
It doesn't surprise Preben that so many car, moped and motorcycle clubs find their way to Samsø; "Many clubs have branches in both West and East Denmark, and for that reason alone it is obvious to meet in the middle. At the same time, considering the size of the island, we have many things to offer if you are a motor geek."
Fine tuned expert
One of those possibilities is The Morgan Garage, which Preben has designed with an extraordinary level of care and attention to detail. There are Morgan cars from 1923 to 2017 including a LeMans racer which Preben has refurbished to enable it to participate in classic motor races. In addition to the cars, there are thousands of Morgan-related items, the largest of which is an organ with pipes and all – an M-organ!
Morgan was also the main theme and topic of conversation at the autumn gathering organised by Morgan Club Denmark, which Preben himself hosted. "Almost 60 members in 29 cars gathered for a couple of wonderful days on Samsø. We visited the Bryghuset (Brewery in Nordby), Samsø Technical Museum, the artist Ulrik Witt and of course also passed by the garage in Besser," says Preben.
Passion knows no age
The Morgan enthusiasts checked into Ballen Badehotel, which also hosted dinner and a party on Saturday night. "Tinna and René at the hotel deserve praise indeed for the whole event and the delicious food. We were in the big hall with plenty of room for both talking and dancing," explains Preben.
Morgan is, like so many other classic vehicle marques, a lifestyle car, and it's no secret that the typical Morgan Club Denmark member is the other side of 50 years of age. "Being a Morgan owner requires one to have lived long enough to discover one's passion. Some find it when they are 70, while others, like myself, fall in love as a child."
Morgan Club Denmark has 300 members, of which ca. 50% are active
Morgan Motor Company was founded in 1910 and still produces cars
All Morgan cars are hand built. Among other things, ash wood is used in the chassis frame
The Morgan Garage in Besser is a hobby project, which is why there are limited opening hours
Read more about The Morgan Garage at www.themorgangarage.com