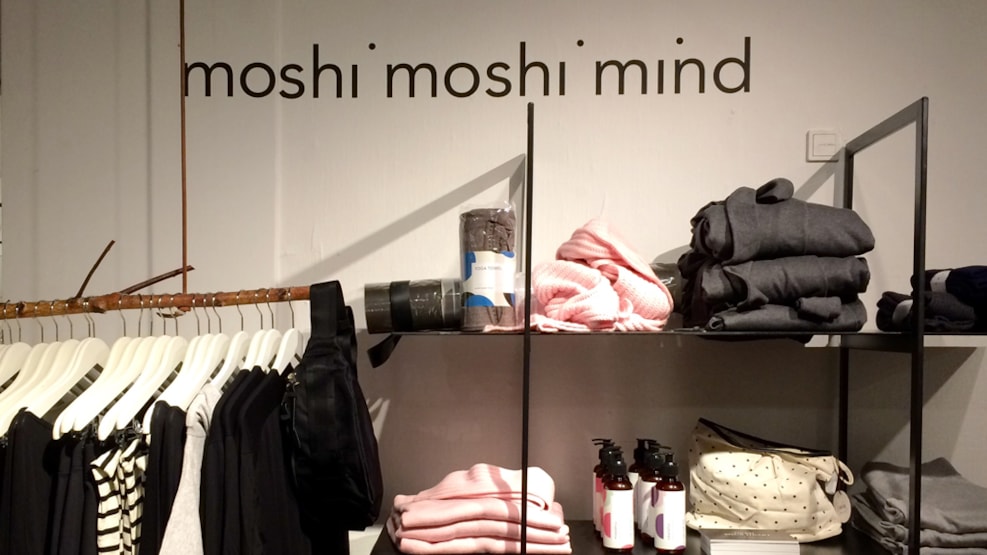 moshi moshi mind
moshi moshi mind is a design, clothing, and lifestyle store with an ambition to bring calm and balance into modern, urban living. Expect clothing that can be worn for both work and leisure and a range of design, wellness, and home décor products encouraging self-care.  
Mindfulness in the modern world
Wellness, comfort and understated chic. This is the mellow offering that greets you upon walking into the moshi moshi mind store. Even saying the words gives a sense of softness and comfort, so it makes sense that this is a store built upon finding your inner calm within the modern hectic world.
Since establishing the store in 2006, the owners have tried to build towards a more sustainable brand. They opt for simplicity and quality when they design rather than getting wrapped up in the latest trends. This means focusing on what they call "clever fashion" rather than "fast fashion".
Nordic simplicity meets eastern calm 
The clothing range has a more laid-back, timeless look. The pieces are often roomy and loose-fitting, made from organic cotton, wool, and other natural fibres. Simple cuts are accompanied by an interesting feature like an asymmetrical design or loose open neck. There is a sense of modernity to the clothes too and shapes that flatter all body sizes.
The yoga wear is also beautifully made with a subtle yet varied colour palette. Yoga tops range from simple vests even to halter necks which wouldn't look out of place worn in an office on a summer's day.
Browsing through their homeware, accessories, and wellness collections you'll encounter massage balls, scented face and hand washes, jade rollers, body scrubs and towels. They are all designed with moshi moshi mind's "Signature Dots" – a polka dot design which aims to be balanced and calming. If you're looking to bring something uncomplicated and natural into your life, then time spent in moshi moshi mind is time mindfully spent.