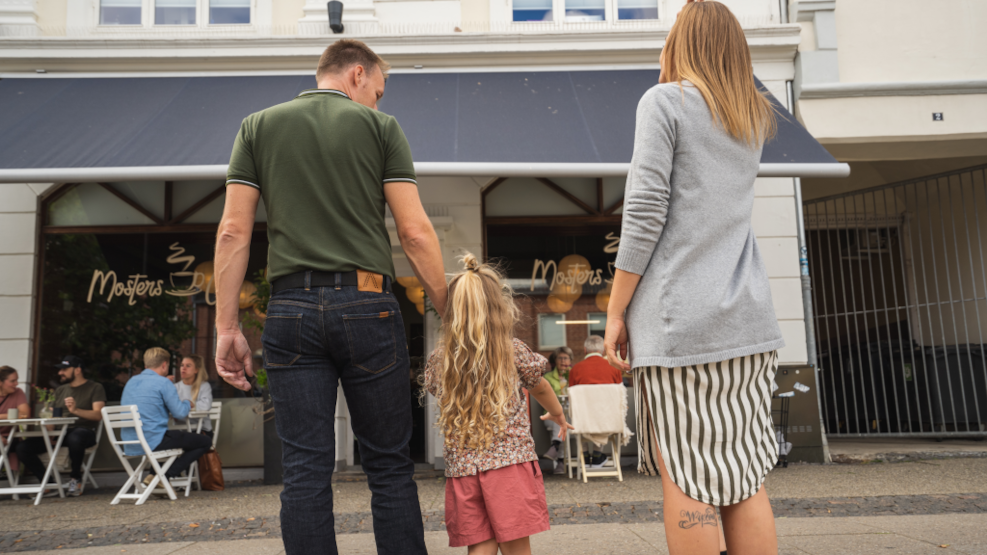 Mosters Café
Visit this central café at the town square in Odder for brunch, lunch, snacks, coffee, or maybe a drink in the sun.
Where they give Danish 'hygge' pride of place
In the middle of the town life in Odder you will find this oasis with space for relaxation and hygge. The town square is the setting for Odder's new rendezvous with service both inside and outside. The café has room for 36 sitting guests inside, and a corner of the café is furnished as a lounge with the option to play board games with your friends or family.
When feeling hungry
Mosters Café is open during daytime. It is a good option if you are in the mood for brunch, modern café dishes, snacks or in you want to satisfy your sweet tooth. Try the delicious brunch with a sourdough bun, waffle, skyr, fruit and a soft-boiled egg. Or enjoy one of the delicious lunch dishes such as open Danish sandwiches, delicious soup, sourdough toast, or their delicious platter. 
You are also more than welcome to come in for a cup of barista coffee and a piece of cake.
The local sidewalk café
The atmosphere from the café is also evident outside on the town square where you can choose to sit when the sun is shining. Take a seat and enjoy a cold draught beer or an exciting craft beer with some snacks on a warm summer's day. If you are in the mood for a glass of rosé, sparkling wine or refreshing cocktails, then this is also on the menu.
Exciting non-alcoholic temptations such as squash, lemonade and fizzy drinks are also available.  
Grab a delicious ice-cream to go
The owners of Mosters Café also run the popular ice-cream parlour Mosters Ishus at the harbour in Hou. They brought the good ice-cream with them to Odder, and you can look forward to a selection of delicious Italian ice-cream from Okkels. You can sit and enjoy your ice-cream at the café or take it with you as you go shopping in the city centre.
Would you rather bring some good quality ice-cream home for your freezer? Then stop by the café and purchase a box of mixed ice-cream flavours from Okkels, cones and meringue foam.