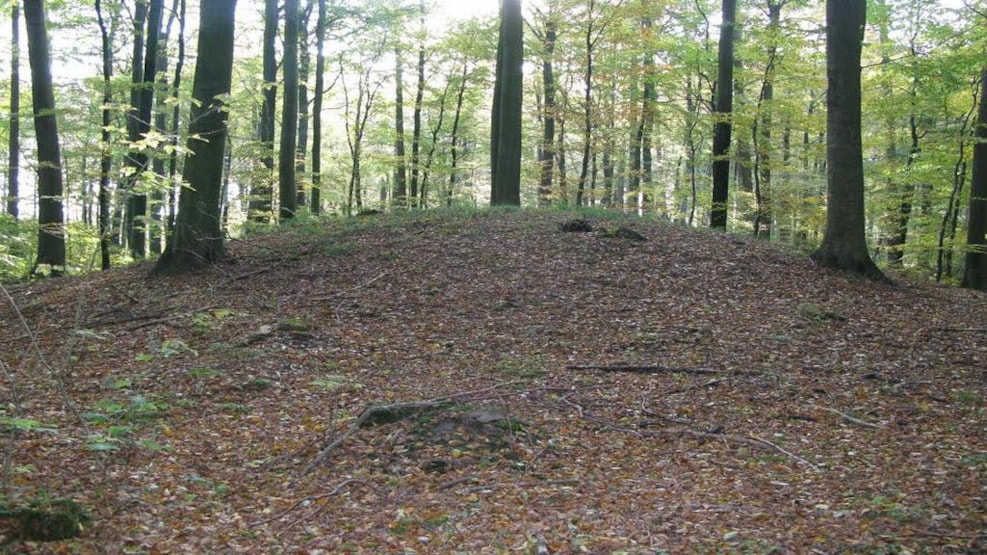 Mounds in Sønderskoven Als
The eastern part of South Forest, east of Soenderborg and the closest fields to the east are one of the richest mound areas on Als. The open-lying dolmen chamber, Klinting Mound, can be seen from the road.
In, and west of, the forest down toward the beach, over 40 grave mounds are known. The mounds on the east side of the forest 'Hels Mounds' are the highest, between 3 and 4 metres. In the forest are smaller mounds,ranging from very small humps up to 2-3 m. in height. From Klinting Head cliff, the 2 towers of Broager Church and Dybboel Mill can be seen.