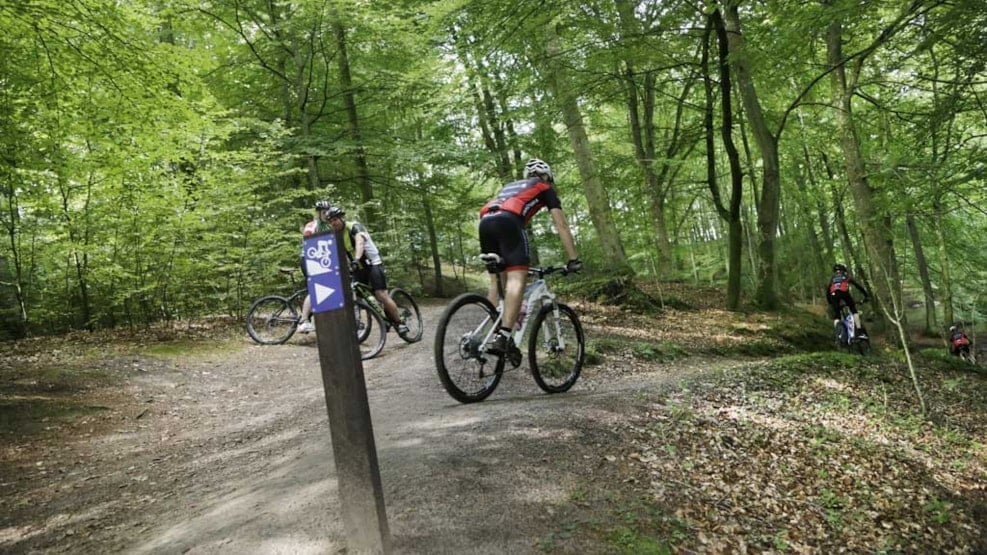 Mountain bike in Tornby Klitplantage
Grab your mountain bike and explore Tornby Dune Plantation with its many beautiful views.
Follow the 14 kilometres long mountain bike trail in the dune plantation in Tornby.
In the dune plantation of Tornby you will find many different possible activities where you can spend time in the nature. In the plantation there has been established riding paths, hiking routes, bicycle tracks and mountain bike trail.
The mountain bike trail will take you through the amazing area in the dune plantation and on specific parts of the plantation you can see the beautiful west coast and the open ocean.
The trail is 180 meters high and is a mix of different terrains. The trail goes up and down and through sand and wooded areas. This makes the trail perfect for a challenging and entertaining ride around the plantation.
Follow the white arrows in the dune plantation and follow the trail of mountain bike. The trail is a single track and is one way, meaning that all the riders must go with the clock around on the trail. This will prevent riders from riding into each other.
For experienced riders the trail is estimated to have a duration of 45 minutes. The trail is for experienced riders as well as beginners. There is lots of room next to the trail, which will give the riders the possibly to skip certain areas or hills.
Start by the parking space at Købstedvej in Tornby.