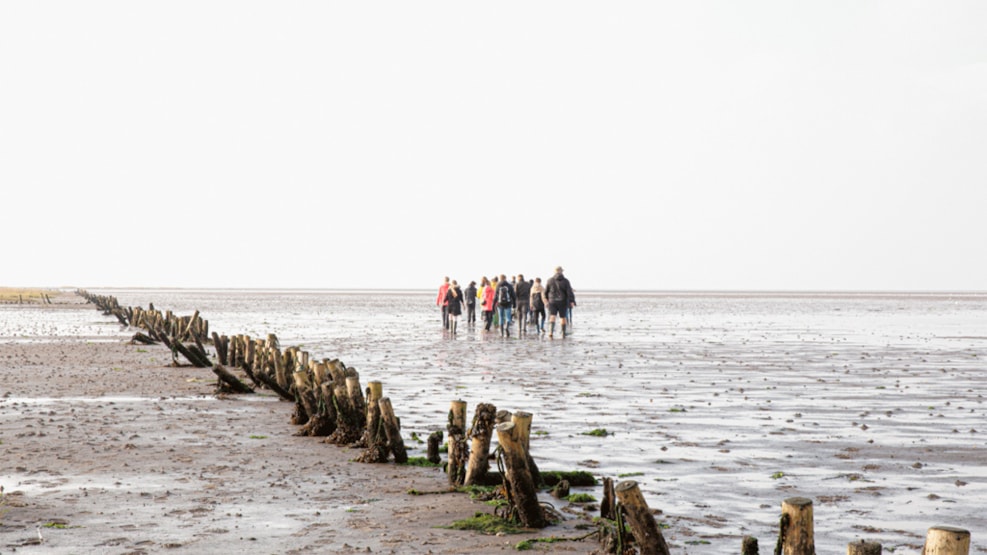 Mudflat Walks for adults
Experience the Wadden Sea - a UNESCO World Heritage Site!
The nature interpreter will give a brief introduction to the Wadden Sea at the WaddenSea Center before the trip – and then we head out on the tidal flats. The tide determines how far we walk. At low tide approximately 60 % of the seabed is revealed. The goal of the trip is to get as close to the low-water line as possible, and on the way the guide will tell you about the Wadden Sea National Park and UNESCO World Heritage. We experience the wide open spaces and some of the biodiversity found on the mudflats. If we are lucky, we will find jackknife clams, bristleworms, sand gapers and several other species in the seabed. We walk 5-8 km. 
You can walk in rubber boots, sandals suited for water and mud, or bare-footed. The trip lasts about 3 hours. We meet at the Wadden Sea Centre.
This tour will be in german.
Minimum age: 18 yo.