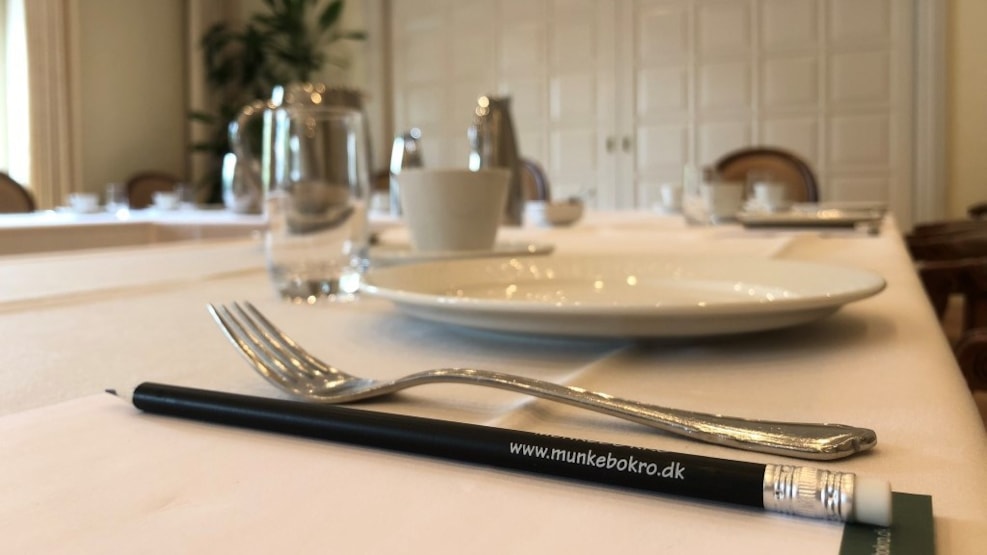 Munkebo Kro Meetingplace
Munkebo Kro creates flexible solutions for all types of meeting activities
With charming surroundings, sea air, good food and attentive service, we put the purpose of the meeting first. Here, creative thoughts can be thought, effective decisions can be made and good ideas can flourish. We consider it an extremely noble task to create conditions that can provide the right basis for the best meeting results.
The hotel has modern and elegant conference facilities, which of course are all equipped with modern AV equipment, including wireless network.
Munkebo Kro is a small cozy hotel where quality is a key word. The hotel has 23 beautiful, elegant and tastefully decorated rooms - including 1 delicious suite.
We serve breakfast in the restaurant:
Monday to Friday between 06.30 and 09.30

Saturday and Sunday between 07.30 and 10.00.
The conference packages are an everyday offer, and when you stay at Munkebo Kro you have easy access to the water, nature and Kerteminde town. In the house we have a cozy living area, and we like to show off the wine cellar.
An overnight stay at the Munkebo inn can easily be more than one experience. That is why we have put together several meeting packages where different needs are met. If we could tempt you with extra nights, we have also made favorable prices for it.