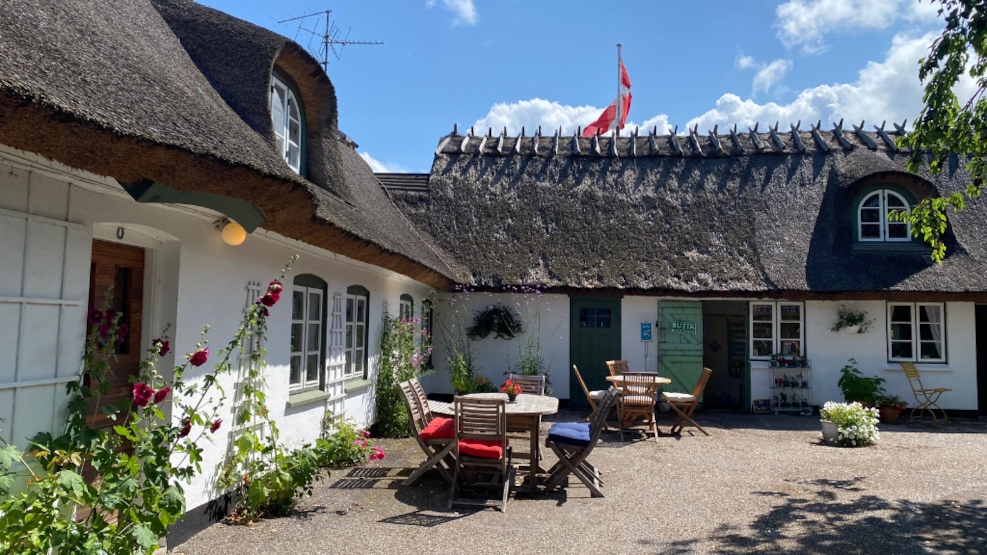 Museum Nordsjælland - Ships Hall and The old House
In Gilleleje you can visit Museum Nordsjælland in 3 different places plus Nakkehoved Lighthouse east of the city.
The museum is located in a beautiful old garden surrounded by fruit trees. In the garden, there are vintage toys, and parents can relax in the shade under the fruit trees.
The Ship Halls
The history of the North Sealand fishermen for over 500 years is told through exhibitions featuring fishing boats, sand on the floor, models, posters, and tableaux. A presentation on modern fishing tells the story of increasing pollution and EU decisions that have posed challenges for the fishing industry.
The Farmhouse at Østergade 20
Until 2013, this house belonged to the Klug fishing family for several generations. Here, you can see a summer residence as it looked in the 1960s and was rented out to vacationers or fishermen from Bornholm.
Museum Café
In the garden, during the summer, there is a service from the museum café, where you can enjoy coffee and homemade cake.
The Old House
The old house is an example of a fisherman's residence as it appeared in the second half of the 19th century. The house has been a home for various blacksmiths and later for a clockmaker and shoemaker. Blacksmiths had workshops elsewhere, but clockmaker and shoemaker Jens Peter Petersen had a workshop and "shop" in the eastern rooms.
Exhibition on the rescue of Jews in October 1943
Visit the exhibition that depicts the hectic days in October 1943 when Gilleleje - and North Sealand became the centre for Jewish refugees seeking help to reach Sweden. About 1,300 Jewish refugees were assisted across the Sound from Gilleleje. The exhibition presents new knowledge with heroes and villains on both sides.
Take a tour of the town using QR codes and a digital map. Here you will find personal stories at the places where it all happened.
Practical Information
Entrance fee: DKK 40.- Free for individuals under 18.
In addition to the mentioned opening hours, the museum is open every day during the school's autumn break.
No parking at the museum; please use the city's parking lots. Brief stops at the museum entrance are allowed for disabled and mobility-impaired individuals.