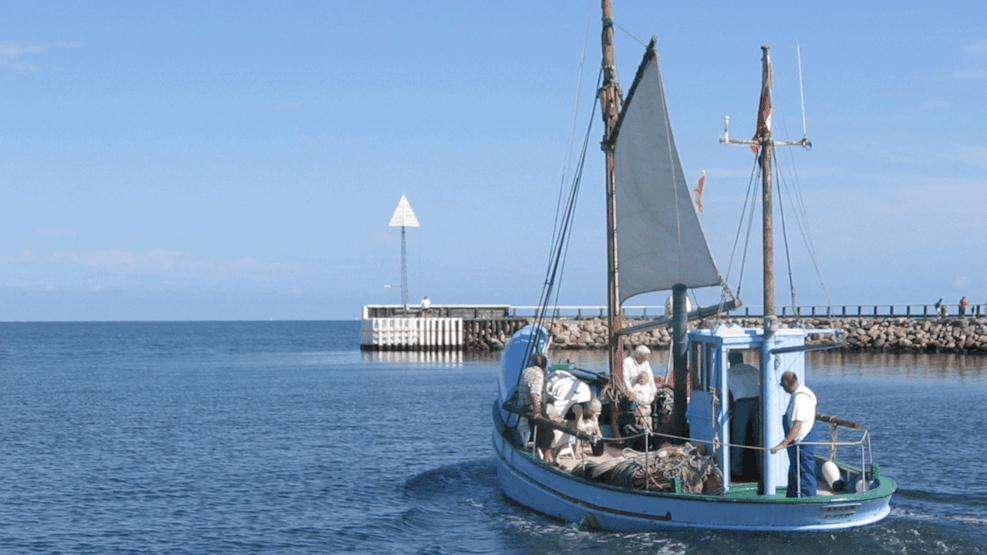 Museumsskibet FN 162 Ellen
The museum's seine cutter FN 162 "Ellen" is located in Østerby Harbour
She sails during the summer period, when the weather permits and there is access to the cutter when it is in port.
The museum's seine cutter FN 162 ELLEN with the logo "the little whale" on the bow, was built in 1906 at the local J. O. Dolmer shipyard.
The first two years the ship fished from Anholt, but since 1908 the ship has fished from Vesterø with different owners and under different names. ELLEN's last active fishing skipper, Henry Vistrup, "went ashore" in 1987 and in 1989 sold the ship to Læsø Museum
Information about sailing trips and membership of the boat guild is available via the boat guild's Facebook page "Museumsskibet Ellen på Læsø"