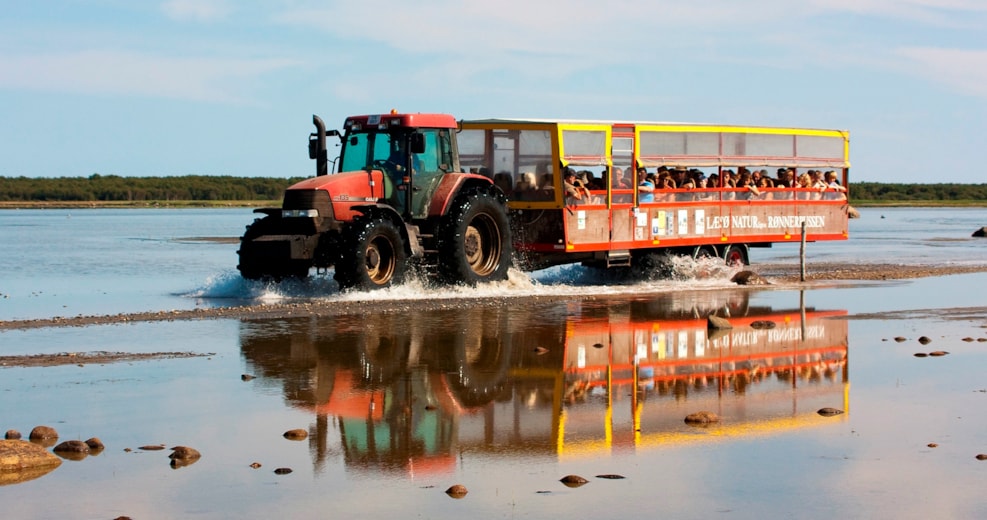 Nature trip with "Rønnerbussen" v/Thomas W. Olsen
Take an unforgettable family outing
Experience an unforgettable and beautiful guided tour with nature guide Thomas W. Olsen. He will take you across the conservation area of "Rønnerne" - saltmeadows, which are often covered in water as the tide comes in - and across to the island of Hornfiskrøn. During the way, the "Rønner-bus" stops at Pigestenen and Kringelrøn.
During summer, you can find wild orkids, "flesh-eating plants" and sea-lavenders, which bloom beautifully in July.
Dogs are NOT allowed on the trip.
Start: Saltsyderiet (the Salt Works)
Tickets can be bought from the Tourist Office, Østerby Service Center or directly at Rønnerbussen (+4540959063)
Groups can only book the trip by calling Rønnerbussen directly.