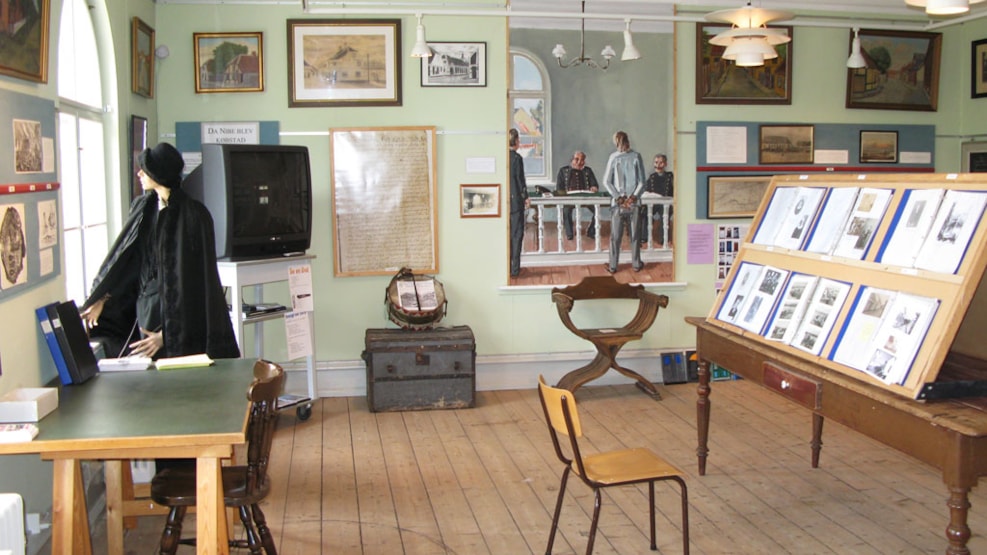 Nibe Museum
Nibe Museum has various changing exhibitions throughout the year, all about local history. One of the permanent exhibitions at Nibe Museum is focused on how the Danish kitchen has developed over time.
Other than the historical exhibitions, Nibe Museum also has a local historical archive, and is home to Gallery Tinghuset, which has changing art exhibitions. Nibe Museum is placed in the centre of Nibe by the town square next to the old town hall. The first floor in the building consists of exhibition rooms and gives you a great opportunity to experience the local history.
Guided tour in the archive
By appointment with the staff, it is possible to get a guided tour of the museum's archives. These are normally not open for visitors, but since the museum has obtained such a great collection of artefacts, there is no longer room for this in the exhibitions.

Read more about Nibe Museum (Danish)…