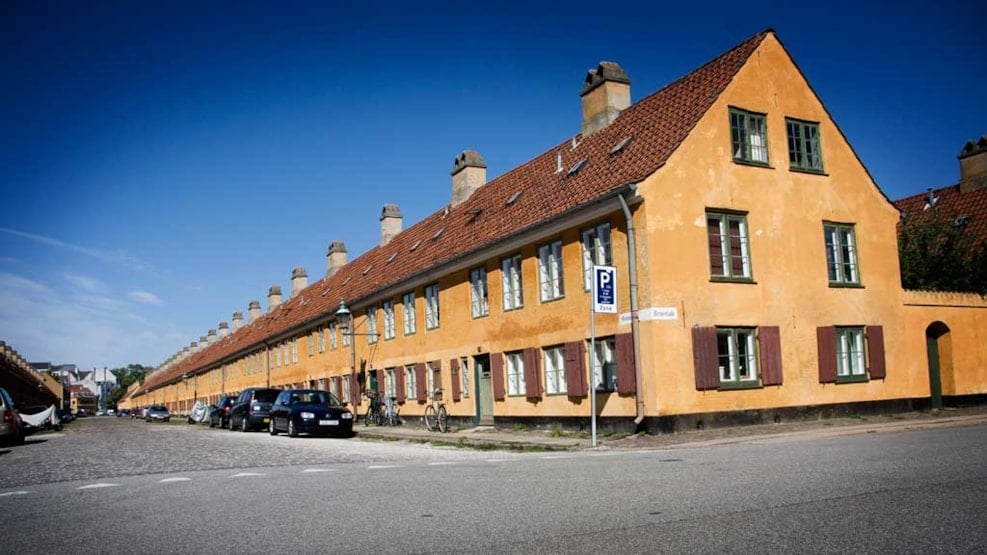 Nyboder
The most outstanding features of these terraced houses are their yellow colour and infinite repetitions. The Nyboder Houses were commissioned by King Christian IV to house the nation's seafaring men and their families.

Right from the start, this was a privileged area to live in. Nyboder had a private hospital, private schools, and a police force of its own. In return for these privileges, all male residents were obliged to perform military duty for a period of up to 20 years.
The Nyboder Houses are unique in the sense that houses built for ordinary people do not usually last for centuries.

One of the very first houses built by the King is situated at 24, Sankt Pauls Gade, and contains the Nyboder Mindestuer (Memorial Rooms). These may be visited on Sundays 11am - 2pm.