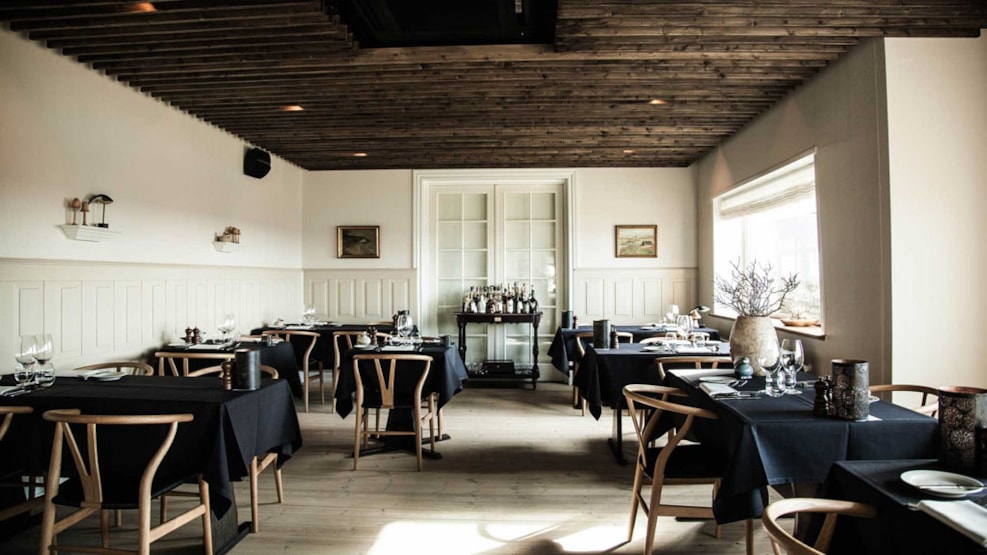 Nymindegab Inn - Restaurant
Nymindegab Kro offers gastronomic experiences with respect for ingredients and nature. The inn's menus are always prepared from fresh seasonal ingredients. The dishes are changed regularly after the season.
The restaurant is easily decorated with a sense of the surrounding nature. Furthermore, you have a breathtaking view of the southern part of Ringkøbing Fjord.
The restaurant can of course handle diets and allergies.