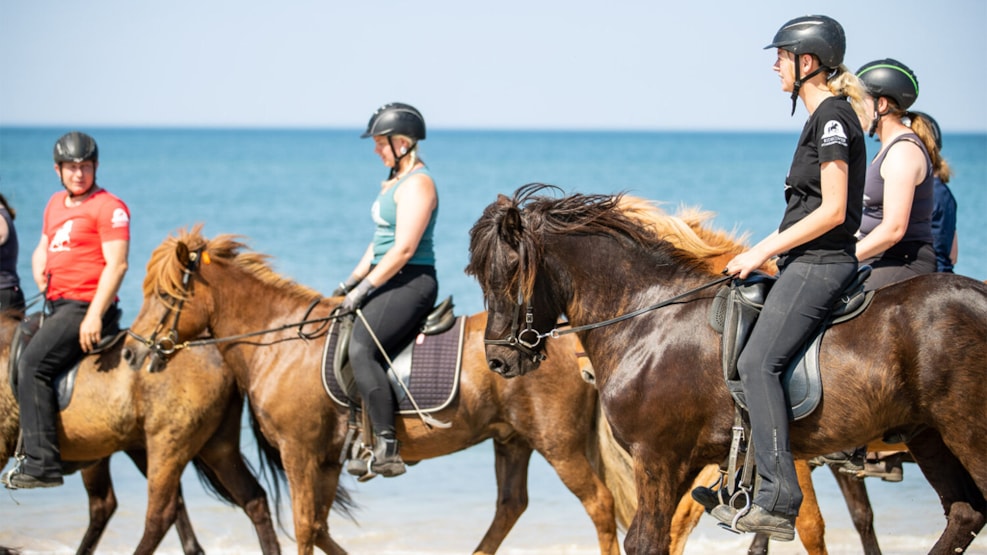 Nymindegab Riding Centre
Nymindegab Riding Centre offers fantastic rides on the beach, through Blåbjerg Dune Plantation and the raw dune areas by Gammelgab Strand and Houstrup Strand.
Nymindegab Riding Centre has more than 30 years' experience in riding near the North Sea – and the horses' behaviour, quality and safety are always given high priority. At the riding centre, you will only meet experienced guides and well-adapted touring horses with comfortable gaits. All the horses have been carefully selected, tested and trained to move safely on the terrain, with both experienced and inexperienced riders.
The whole family can also experience more than just riding at Nymindegab Riding Centre – everyone is welcome to enjoy themselves in the area, or use the farm as a starting point for a walk or bike ride. Nymindegab Ridingcenter also has a small souvenir shop and a cosy cafe serving coffee, soft drinks and ice cream. For the youngest children, there is also the option of petting and scratching the manor goats behind the ears, or taking a turn on the swing set.