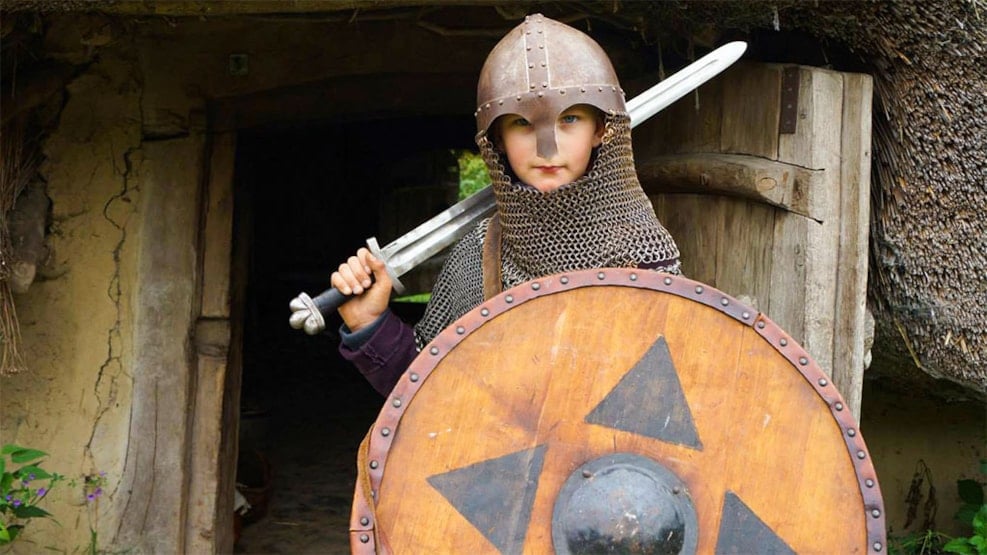 Odin's Odense - Iron Age and Viking Age
In Odin's Odense, you can try for yourself what life was like when the Iron Age became a Viking age!
Welcome to our history - Discover our living past in a village that shows life in the Iron Age and the Viking Age, which lasted from app. 500 BC to about 1100 AD.
Some of the activities you can experience first hand are archery, blacksmith forging, mead tasting, different markets, gatherings, and various craftsmanship activities, as well as many other unique and traditional events held throughout the year recreating Denmark's past. Keep in mind, some events and activities require booking through their website.
Around the village, you will find shelters where guests can eat their brought food.
The village has 2 activity levels:
High season: open every day from June 27th - August 30th from 10-16 with lots of activities in the village.
Low Season: April 23rd - 26. June and August 31st - October 18th.
- Quiet days on weekdays Mon-Thurs from 10-16. Explore the Iron Age environment on your own. Try our Iron Age games, rune races and other do-it-yourself activities.
- Activity weekends and holidays from 10 - 16. Visit Iron Age people and Vikings, showing the life and crafts of the Iron Age.