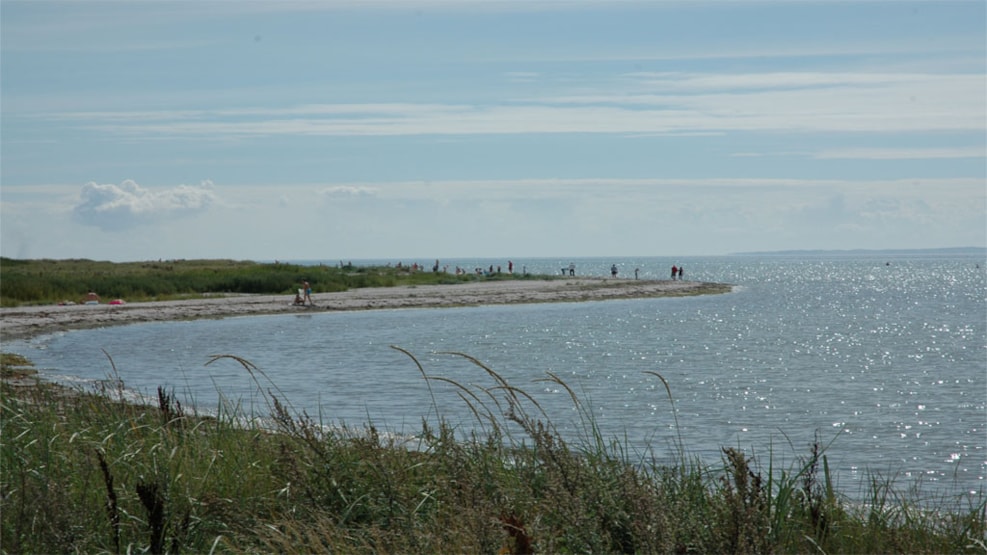 Øer Strand
The water on both sides of the ferry port is shallow and warm, with large sandy islands that appear at low tide.
Shallow water, sandy banks, and birdlife
The beaches attract large numbers of birds, so here is always something to look at and plenty of opportunities for children to build sandcastles. Just west of the pier with wind turbines, the water is deeper and fresher. Here is the bottom alternated with sand, clay, rocks, and seaweed - just for a trip with a snorkel.
See what others are sharing on Instagram