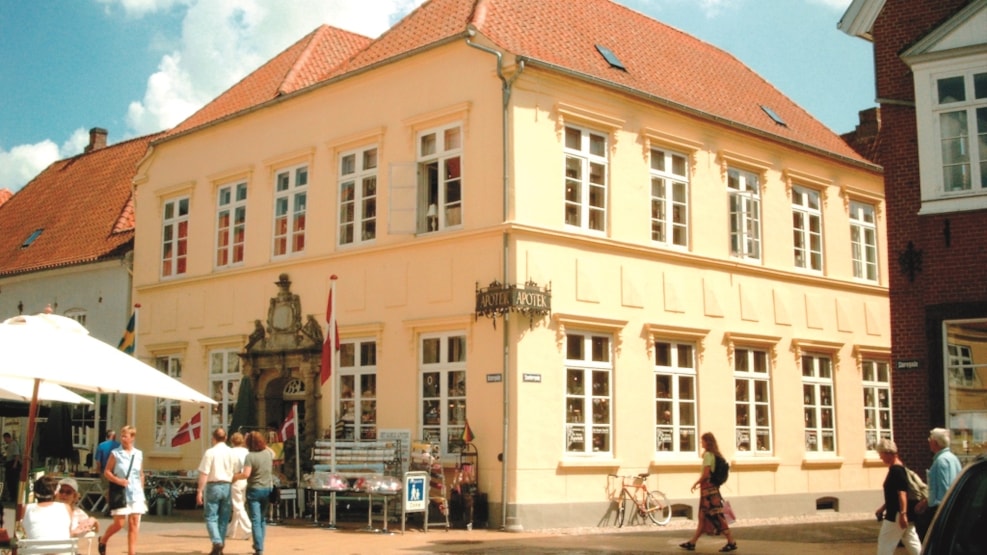 The old pharmacy - Tønder
A late Renaissance house from 1668. The building has a Baroque portal, imposingly flanked by shield-bearing lions. It appears to be two houses due to the roof construction. Housed a real pharmacy until 1989.

The old Pharmacy opened in 1991 an interesting sales exhibition in three storeys.

On the ground floor and in the basement a giant candlemarket, skandinavien handicraft, glass, pottery, wrought iron lamps etc. A large selection of finery.

In the basement a permanent exhibition of Christmas decorations, that is enlarged from the middle of November. In the chemist's shop an official Christmas Postoffice is opened at the end of November. Here you can mail your Christmas cards, and get them stamped with a special Christmas stamp.