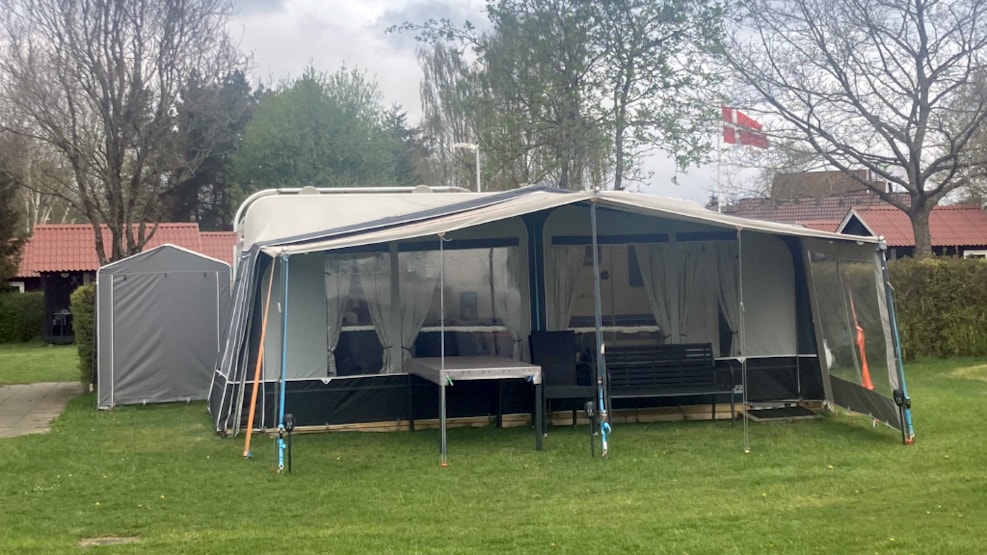 Omme Å Camping
Omme Å Camping is a small friendly campsite situated on the bank of the river Omme in Sdr. Omme. With easy access to heath and woodland, the campsite is a perfect base for walking or cycling. And the centre of town is but a short walk away.
The area offers many angling opportunities: the rivers Omme, Skjern and Grindsted as well as several well-stocked lake fisheries.
Cabins and canoes for hire. Playground with bouncy cushion, climbing frame, mini-golf, etc.
Omme Å Camping is close to a number of amusement parks and major attractions. LEGOLAND 23 km / Givskud Zoo 35 km.
Follow highway 28 - the campsite is in the centre of Sdr. Omme.