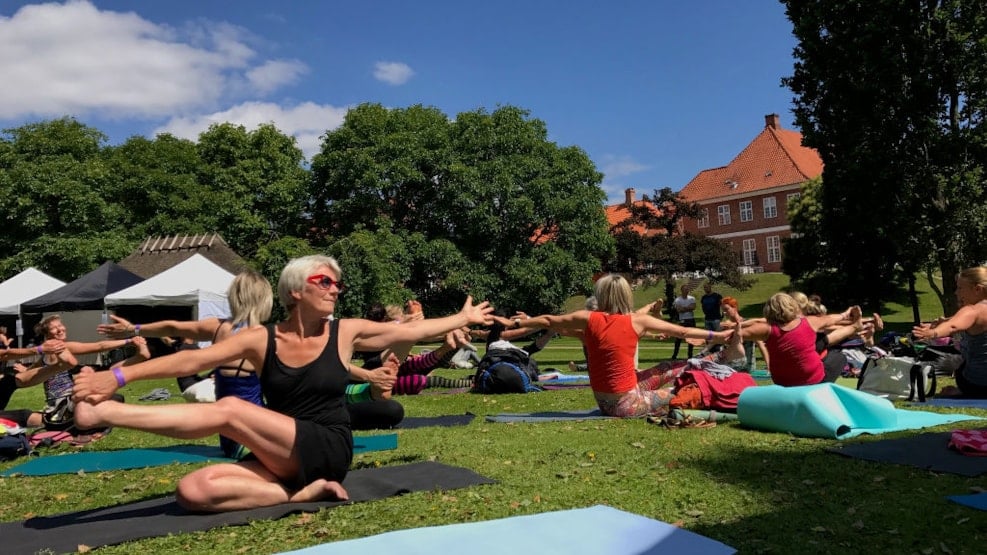 ONLINE Nordic Yoga Festival - Hindsgavl Castle
Once again, the Nordic Yoga Festival invites you to a special yoga festival. It takes place at Hindsgavl Castle Park, with yoga and other arrangement in connection with yoga.
You cannot find more beautiful surroundings to practice yoga, and the yoga teaching and talks take place in 4 big tents in the middle of the beautiful Park overlooking the Little Belt. It is open for all, and the day offers a unique opportunity to be inspired and become wiser about many different aspects of yoga.
You can also discover the interesting stalls, get a massage in the treatment area, or take a dip in the Little Belt. Throughout the day you can buy delicious, healthy food made by the gourmet kitchen at Hindsgavl Castle.