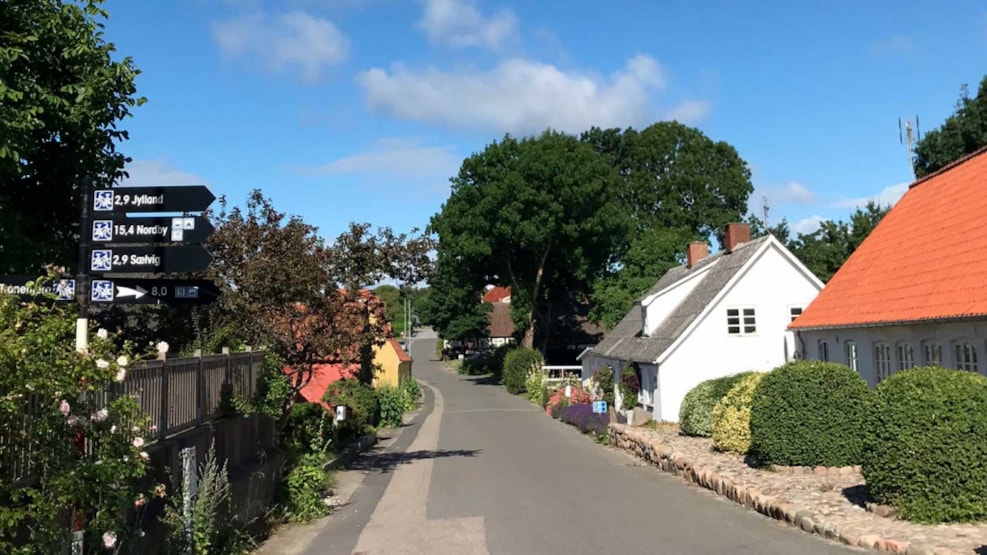 Onsbjerg [Wonsbjer]
Up until the middle of the 19th century, Onsbjerg was the most important town on Samsø, and was in fact its capital.
It is named after the nearby hill Dyret, which was originally called Odinsbjerg. Dyret is 51 metres tall and is the highest point of South Samsø.
To the east of Onsbjerg, there is a beautiful three-winged farm known as "Vadstrup 1771". It used to belong to the estate but has now been sold off.
To the north east of Onsbjerg, you can take the ferry to Jutland from Sælvig.