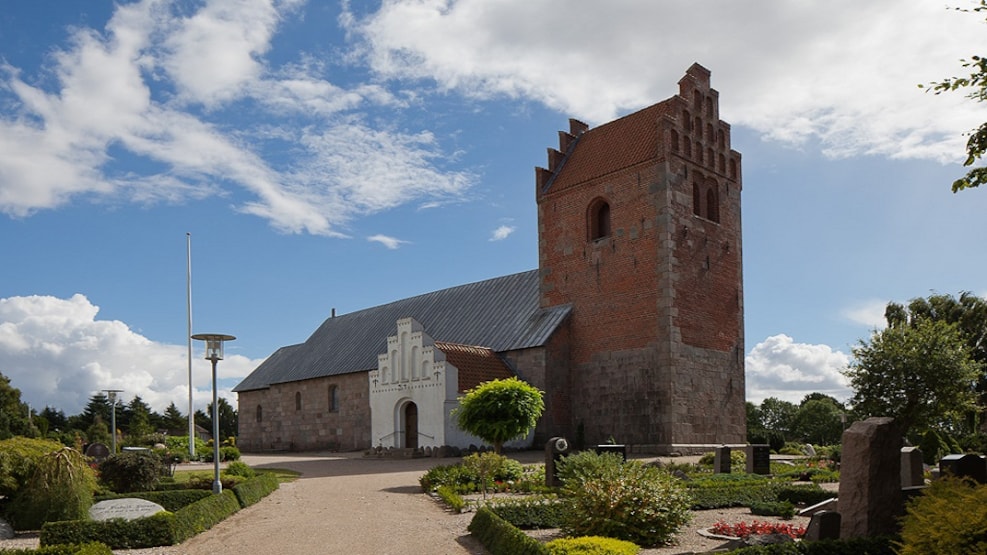 Øster Brønderslev Church
The church in Øster Brønderslev  

Village church built approx. in the year of 1150. 

The church in Øster Brønderslev is a large Romanesque church with nave, chancel and apse. Approx. in 1400 the church has been extended towards the west, whereas the tower is dated approx. 1570. 

There are no written sources available to substantiate the building of the tower, the building style with fine recesses, however, especially towards the west, as well as the discovery of a coin point to this year. 

The church may very well be the oldest church in Vendsyssel. The granite baptismal font and the Communion table are just as old as the church. 

There is a granite tombstone from the year of 1200 in the porch.