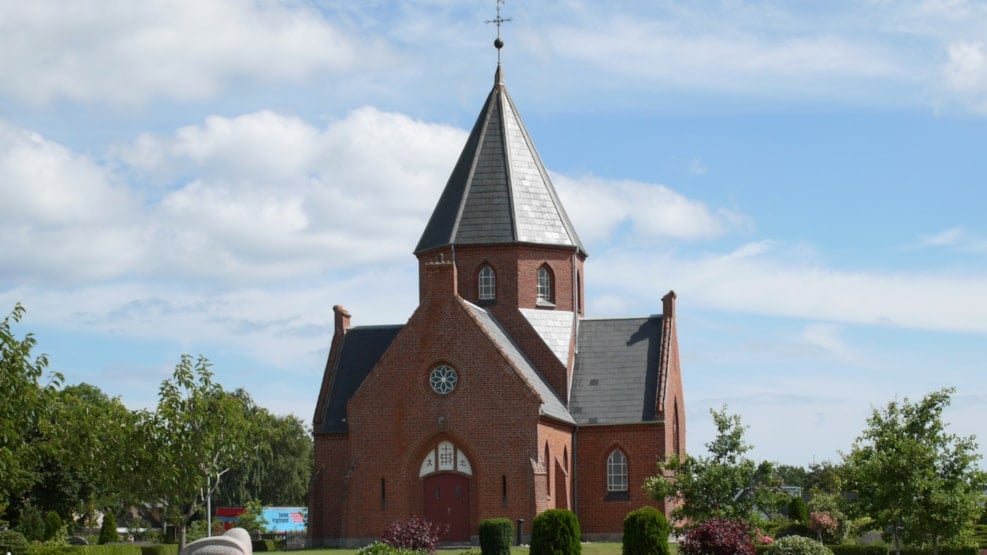 Øster Hurup Church
The quite modern church was built in the year 1900 and was consecrated 10 June by the bishop of Viborg.
The architect was C.A. Wiinholt. 

The church is built as a cross with the tower placed in the middle.

All furniture etc. was renewed in 1975. The altar is moved forward in the chancel so that focus is on the altar and the altar service.

The bell tower was built in 1999 its placed to the southwest of the church.