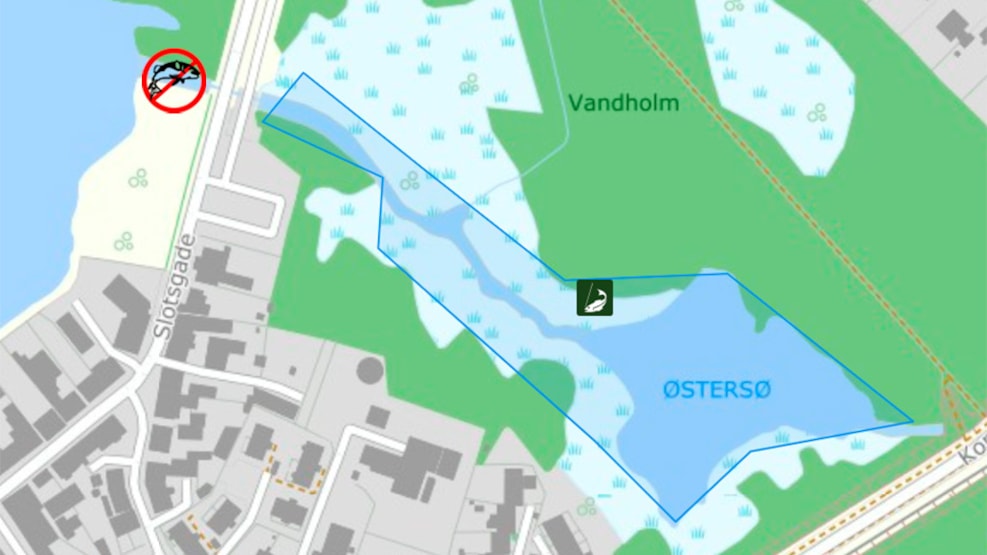 Østersø Gråsten - north
Fishing at the outflow of the castle lake "Gråsten Slotssø"
It is allowed to fish on the east side of the outflow below the road and the parking lot.
European perch, common roach, common bream and maybe a carp can be caught.
There are tables / bench sets and a toilet by the car park.
As there is a connection to the sea via a creek and Østersø - south, everyone from 18 years to the age of Danish national pensioners must purchase a fishing license for the sea.
It is not allowed to fish in the castle lake "Gråsten Slotssø" and the outflow on the opposite side of the road.