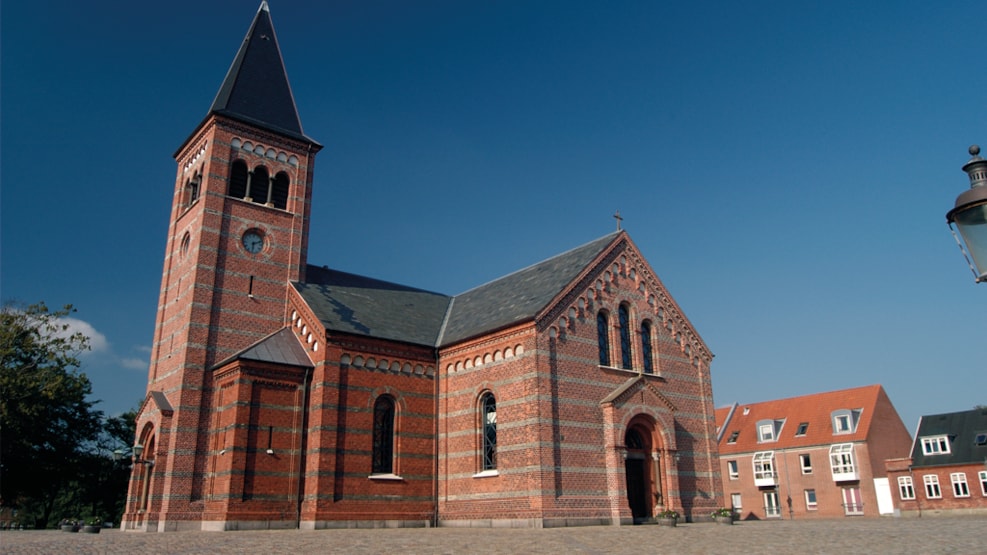 Our Savior's Church in Esbjerg
Our Savior's Church is Esbjerg's oldest real city church, built in 1887 and expanded with transepts in 1896, the church's original name was Esbjerg Church.
In 1928 the church was restored and decorated with pictures made by Ole Soendergaard. In 1928 a new organ (Marcussen) was built too, with carved work made by Erik Pedersen. The original name of the church was Esbjerg Church. The church was completely restored in 2000.
About 700 seats.

Service every Sunday at 10.00.