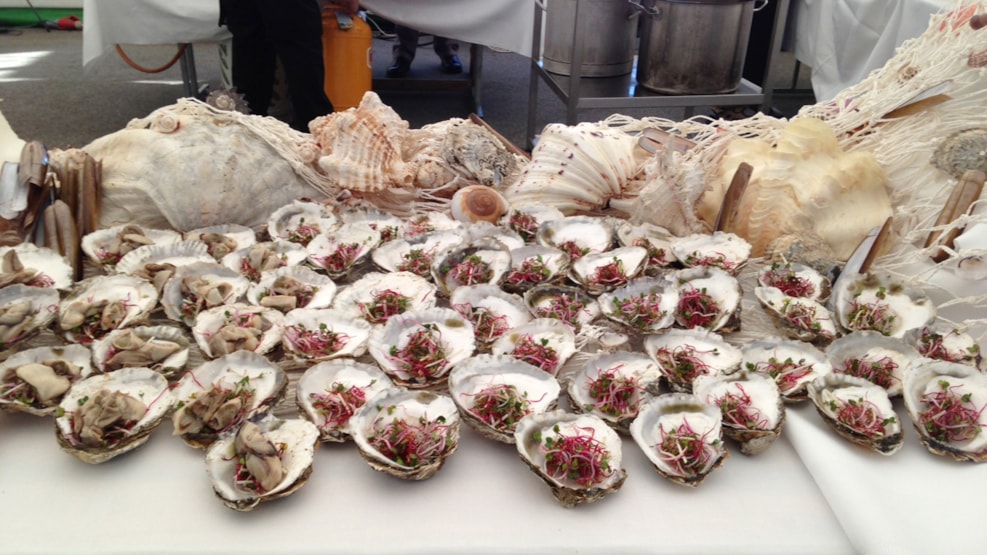 Oyster and Mussel Premiere - each year in october
Welcome to Oyster & Mussels Premiere in Nykøbing Mors - Denmark's Shellfish Capital.
Oyster & Mussel Premiere
Welcome to the Oyster & Mussel Premiere every year in October in Nykøbing Mors – Shellfish Capital of Denmark. These are days of celebration on Mors, when the oyster season begins, and the first oyster boats dock in the harbour.
Come and join the festivities in the Shellfish Capital of Denmark where we celebrate our local flat oyster - Limfjord Oysters - some of the worlds best! Mors still has an active fleet of fishermen and is home of the processing industry, Vilsund Blue and Danish Shellfish Centre, DTU Aqua.
Enjoy fantastic flavours by gourmet chefs and watch the Danish Championships in Oyster Shucking, Champagne Sabering and the cooking competition; Danish Championships in Oyster Gastronomy. Join us when the judges decide who will be crowned the Danish Champion in Oyster Gastronomy. Come because you love oysters and mussels or because you want to try them for the first time!
Join the Oyster and Mussels Premiere
You can book your ticket and read more about the program here: Oyster & Mussel Premiere