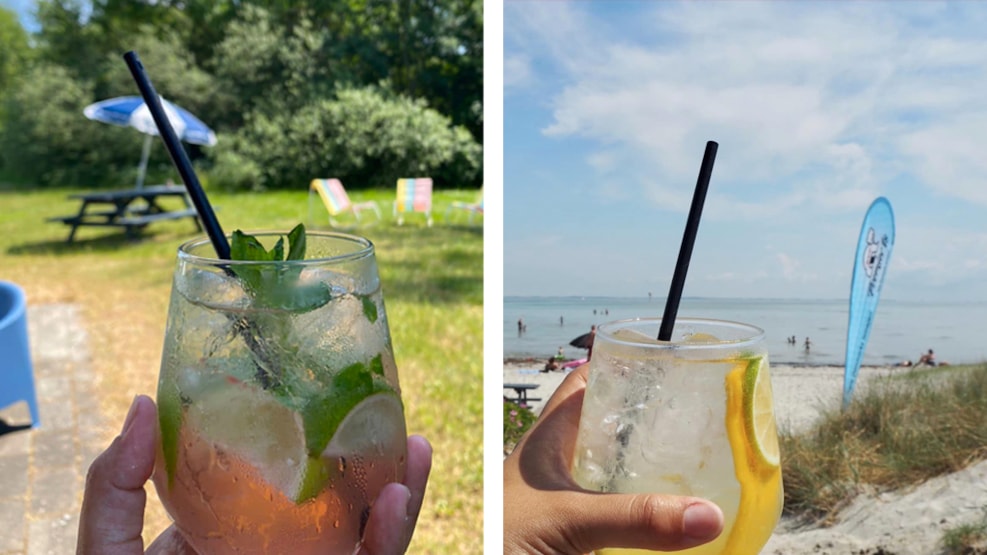 På Drejet Beach Bar
Experience a unique universe of delicious cocktails and mocktails, created with love.
På Drejet Beach Bar is located in one of the most popular holiday home areas on Langeland near Drejet beach in Spodsbjerg.
Quench your thirst and fill up on snacks
Discover a new and refreshing experience at Langeland - a pioneering takeaway cocktail and mocktail bar!
In addition to exceptional drinks, there is also a selection of delicious snacks that are perfect to accompany your chosen drink.
Atmosphere and arrangements
With plenty of outdoor seating, a lounge and a stage, there's always a good atmosphere in the place. With several different events and live music, a good atmosphere is created for all ages at På Drejet Beach Bar.