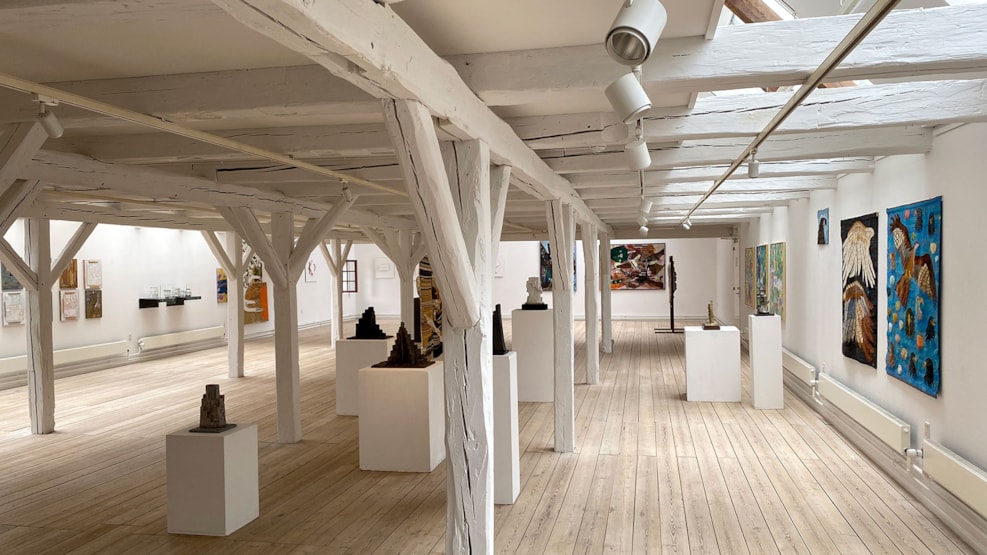 PAKHUSgalleriet
Beautiful exhibition rooms, which form the framework for exhibitions by local, national and international artists.
Here you can experience a varied program with 8-9 art exhibitions during the year. All with relevant content that encourages debate and reflection. All exhibitions are sales exhibitions.
There are always plenty of opportunities for cultural experiences in PAKHUSgalleriet.