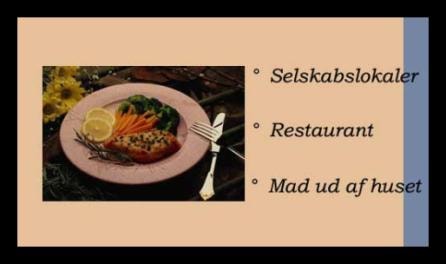 Pandrup Kro
Pandrup Inn is located in the exciting and inspiring land next to Blokhus and Rødhus. The coastal area, that welcomes tourists all year from bith south and north, is one of Denmark's most visited coastal vacation areas. 
The distance to Blokhus and Hune is only 8 km and you can reach Aalborg Airport in only 15 minutes in car. Fårup Sommerland is located around the corner and Pandrup City has many and unique stores.  
On April 1st 2015 the Inn got new owners, Dennis Lykke Sørensen and Tina Hieronymus Andersen. Dennis Lykke Sørensen is from Rønne's Hotel on Slettestrand and brings real food joy and quality to the inn, which many of the visitors enjoys. 
Especially the cheap Tuesdays and Thursday menus, where they serve real Danish old school food for a cheap price of only 65 DKr, attracts people to the inn.
In the newly renovated restaurant had French inspired food, which joys the ones who wants an extraordinary experience without having to go to Aalborg and spend a fortune on it.

Friday and Saturday the inn is open until 2 am, where there always is an opportunity for a little talk, and maybe even a little dance, playing with dices, pool or card games.