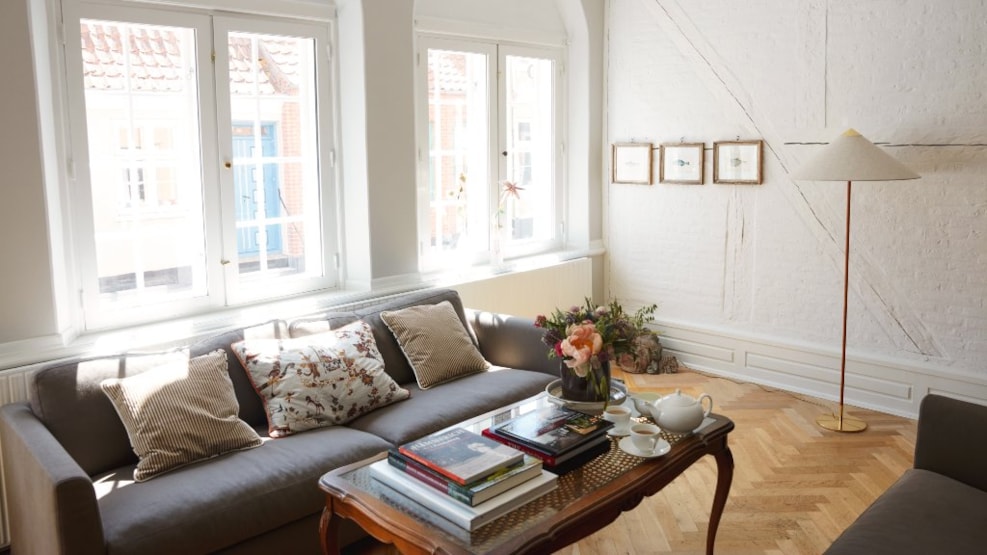 Pension Vestergade 44
Pension Vestergade 44 is located in a large patrician house in the middle of Ærøskøbing.
Welcome to Pension Vestergade 44 - a recently uniquely restored, historic meeting point in the middle of the Fairytale City.
When the ferry docks in Ærøskøbing Harbour, you just have to follow the main street up through the town approx. 200 metres, where the guest house is on the right.
One of the iconic bathing houses on Vesterstrand belongs to the guesthouse, and with the 11 charming rooms, the framework is created for fantastic experiences in a class og its own.
The house's traditions and great attention to detail are carried on by the new owner, and Mette provides excellent service as the hostess of this new version of Pension Vestergade 44.