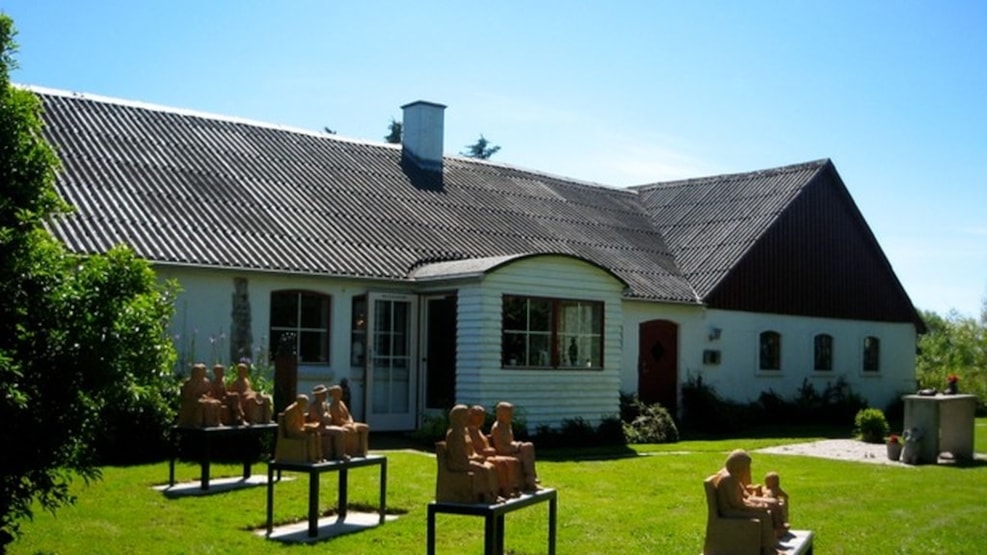 PondCottage Art
PondCottage Art - an idyllically situated studio and gallery.
Sculptor Bodil Dam has taken part in many exhibitions at museums and galleries all over the country.
Here you have a unique chance to see and hear how she creates her fine sculptures in bronze and stoneware. People and birds are her favorite subjects. Finished sculptures and works in progress can be seen throughout the year in her cozy gallery which offers great views of Børglum Abbey.
"The human shape is the main source of inspiration." 
Please note: Opening hours only during the Easter Holiday - however it possible to make an appointment to see the studio and gallery throughout the year.