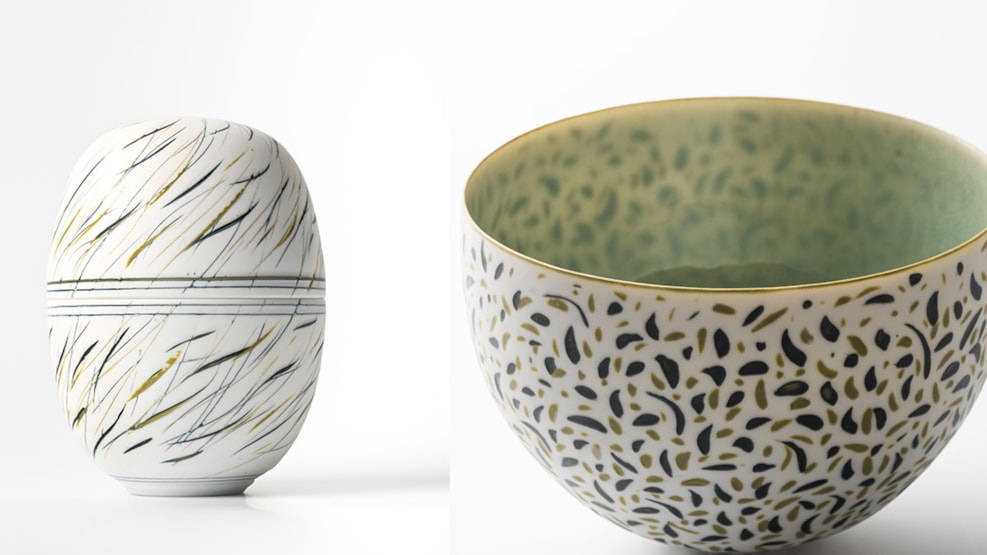 Poul Erik Eliasen - Ceramics
Poul Erik Eliasen is one of Denmark's best porcelain makers
The unique
"I probably have customers who, for example, prefer that all their mugs are identical. However I myself think it is more interesting when the glazing process in the high temperatures of the kiln creates something unique, or when a slight distortion of an items shape occurs during firing. I love these types of 'flaws' that not only makes the object more interesting but also clearly shows it is handmade - and not produced in a factory" - Poul Erik Eliasen
Better a unique, aesthetically pleasing item than a crude utilitarian bowl
Poul Erik Eliasen works exclusively with white porcelain clay, a material that can become almost transparent when fired. Porcelain clay can be turned until it becomes so thin than the finished bowl or vase is given real elegance. If he chooses to add small legs to a large, beautiful shape, he will do so without compromising functionality. Better a unique, aesthetically pleasing, item, than a crude utilitarian bowl.
Biography
Poul Erik Eliasen was an apprentice at Kähler Ceramics in Næstved, and graduated as a ceramicist from what is now Kolding Design School.
If you would like to see more…
You can visit Poul Erik Eliasen's workshop and boutique at Strandbyvej 3 in Tranekær or pop by Nowhuset in Tullebølle which also exhibits and sells his ceramics.