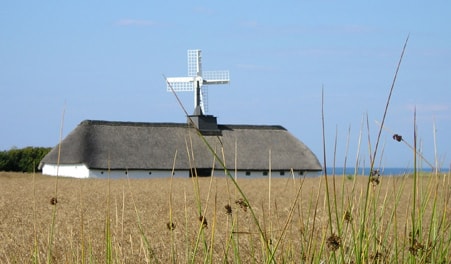 Primitive Tentsite in Tversted
Spend the night under the open sky and visit the nature camp site in Tversted Dune Plantation. Enjoy the area's amenities and wake up to the sounds of the forest.
The campisite is situated on a grassfield only a few hundred meters from the ocean.
There are 3 shelters on the site. Toilet and drinking water is found in the exebithionbuilding "Stokmøllen Østerklit". There is also garbage bins by the outdoor tables and benches.
For more information about primitive campsites in Denmark go to:
http://www.teltpladser.dk/engelsk.htm